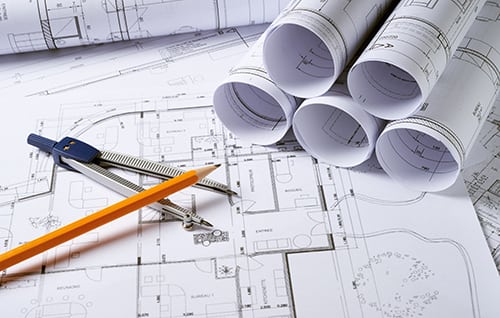 We've talked a bit about our measures and precautions we've implemented to protect our staff and customers during the pandemic. But when it comes to buying a Katahdin Cedar Log Home, what has changed—and what has stayed the same?
Remote Customer Care
For some dealers, their customer service is already conducted largely at a distance. They respond to inquiries promptly and provide a wealth of information to help these folks find the options that are best for them. Marydee Mock has been representing Katahdin in NE Pennsylvania from her home base in Maine for many years. She's developed a system of communication and a network of building contractors in the region. These plans came in quite handy when the pandemic started putting limits on face-to-face contacts.
While Mock says she rarely meets with clients, "Often a face-to-face meeting is the first thing new customers want to do," she notes. "However, I've found that knowing when to listen, how to educate and how to provide all the necessary tools is a much more efficient way of marketing a log home that actually benefits both parties."
She responds within 24 hours with a detailed email that can get her customers up and running quickly. She provides website links to plans and informational pages on the Katahdin website for reference. If a face-to-face meeting will help, Mock can set up a Zoom call for a personal conversation. Once the discussions become serious, Mock can arrange for a conversation with a local builder, who can connect on the building site. The local contractor can often provide a tour of Katahdin Cedar Log Homes constructed nearby—a real benefit since the delay and postponement of traditional log home shows.
Mock also notes that by communicating through email or texts, these conversations provide excellent documentation should later questions or changes arise.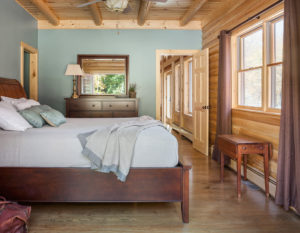 Smartphones to the Rescue!
Lynn Lassonde, a Katahdin dealer whose company Mountain View Construction is based in Pittsburg N.H., relies on her smartphone for most of her customer communications once construction has started. "Knowing my customers' basic style and color preferences helps me direct them to some of their finish choices, such as cabinets, flooring, tile, lighting, stone veneer, and colors," she said. "Sometimes customers select tile and have it shipped to the site. I'll use my smartphone to show them pattern options for laying the tile."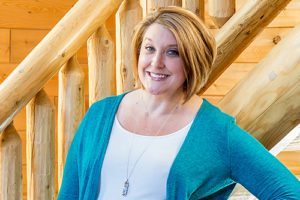 Mill Tour Highlights
For sales representative Shannon Hersey, taking care of customers in Maine from the company's headquarters is generally a remote communication process.Even before the pandemic, she estimates that about 40% of her customer interactions are completed remotely—by email and texts. The clients Hersey does meet with at the Oakfield offices are by appointment only. This allows for space to be cleared for comfortable social distancing and ensuring that the mill is ready for visitors. As the facility sprawls over 35 acres, the tours are conducted in cars, with everyone masked for the brief close quarters between stops. For on-site staff and workers, the company provides sanitizer stations and frequent cleaning to provide a safe environment for team members and visitors alike. If you're unable to travel to Maine for an in-person tour, check out our YouTube virtual tours!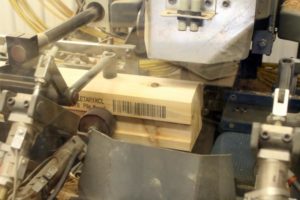 Remote Financing
Even though Katahdin Cedar Log Homes does not offer financing, we do have some insights based on customer experience with lending institutions. Financing also has become a process that can easily be handled electronically. Submitting applications, financials and other information all happen via email quickly and securely. Once financing is approved, closings can occur remotely or onsite with social distancing in place. One important item to note is that processing financing from application to closing is taking longer than usual. Times can vary between lenders, so it's a good idea to place a quick call to ensure your financing process can be completed in time.
While these days the usual rules don't apply, the dealers and sales team at Katahdin Cedar Log Homes have the systems and professional approach to make your remote log home design and construction process as transparent and positive as possible!