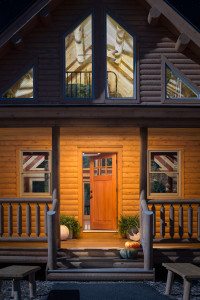 This has been an especially busy log home show season and we're making ourselves available to you in lots of locations this spring.
Treat yourself to a day of learning all about log homes and how you can realize your dream! Log home shows are a good starting point to get answers to all your log home questions. There are many different ways to build log homes and we encourage folks to come and meet with our log home experts to understand exactly what Katahdin provides. We're happy to provide quotes and cost comparisons, if you have plans you'd like to bring along. You'll be pleasantly surprised by our answers!
Stay tuned for more Log & Learn seminars in the New Year, where you can meet with our knowledgeable, local dealers as well as learn more about the log home lifestyle up close.
Feb 19-21        Oklahoma City Log & Timber Home Show and University     Oklahoma City, OK
Feb 26-28       Syracuse Log Home & Timber Frame Show     Syracuse, NY
Mar 4-5           Atlanta Log Home & Timber Frame Show       Atlanta, GA
Mar 18-19       Dallas Log & Timber Home Show and University   Dallas, TX
Mar 18-20       Maine Log Home Show    Augusta, ME
Apr 8-10          Harrisburg Log Home & Timber Frame Show    Harrisburg, PA
Apr 15-17        Louisville Log & Timber Home Show and University   Louisville, KY
May 13-15       Lake George NY Log Home & Timber Frame Show  Lake George NY