Home deliveries have become an integral part of the holiday season. Unfortunately, so-called "porch pirates" have taken advantage of this trend, making off with deliveries left on front doorsteps. But not to worry, there are some great solutions and strategies to outwit these holiday grinches. Here are seven strategies to thwart porch pirates!
Install Security Cameras
Security cameras are likely in the plans for your home already— so you'll want to make sure you have these capabilities in particular for deterring and catching thieves. Motion detectors can alert you via a smart phone to movement on your porch, both the delivery and potential theft. If your camera can record, it may provide police with valuable clues should there be an incident. One great solution is the Google Nest Cam, which sends alerts, and allows you to interact with delivery drivers and others from any location. It also interfaces with Nest home products to connect security indoors and out.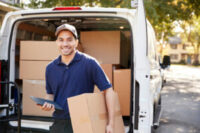 Get to Know Your Drivers
Most delivery companies assign the same personnel to cover routes. Get to know your drivers for each carrier and share your delivery preferences as needed. Some folks have a standing "leave inside side porch" order, which allows the delivery driver to leave the package in the preferred location. While the holidays see an uptick of seasonal drivers, a little way to brighten their day might be to greet them with a small bag of cookies or a hot beverage on a cold day.

Provide a Secure Location
There are a number of ways to provide a secure location in your Katahdin Cedar Log Home for your important packages. Consider an oversized, lockable porch box to keep your packages safe, and dry. Several great options are available on Amazon.com: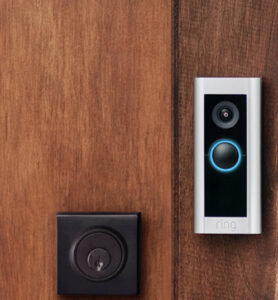 Install a Smart Doorbell
If a complete security system isn't in the plans right now, a simpler solution is getting a smart doorbell. These Wi-fi enabled doorbells feature cameras that allow you to see and talk to whoever is at your door from any location. The Ring Video Doorbell [https://ring.com/doorbell-cameras] is available as battery powered or hardwired versions, with several options for added features such as two-way audio, video, and motion sensors.
Amazon Key
If the bulk of your deliveries are through merchandise giant Amazon, Amazon Key offers ways to allow your amazon deliveries to be placed inside a garage, gate or front door. There are garage door openers equipped with myQ garage hubs that are compatible with Amazon Key deliveries. This service is not available in all areas, so check with Amazon Key to learn more.
No matter what time of year, it's good to know that your deliveries can be protected!