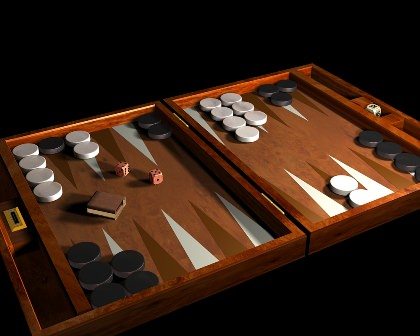 In last month's View from Up North, we explored lawn games as a way to bring families together. But when it's rainy out and temperatures fall, families can still come together around board games of all types.
Take a look at the classics
Checkers, chess, Parcheesi, and backgammon can all be enjoyed by two players, when you're looking for a little relaxation. Chess and backgammon in particular involve an amazing amount of strategy and can help develop some critical thinking in younger players. Cribbage with its combination of board and cards, can also provide hours of competition.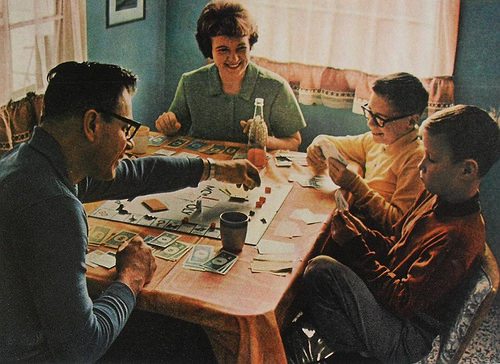 1900s and the rise of the board
Monopoly is the classic real estate board game, developed in 1935. More than 275 million games have been sold over the past 75 years, with distribution in 111 countries in 43 languages. With an enthusiastic group, Monopoly can be played for hours, though you'd be hard pressed to beat the 70 straight days of play that is the current world record.
Scrabble is another Depression-era game that still enjoys popularity today, especially with it's online knock-off, Words with Friends bringing new fans to delights of forming words. In the fifties, other board games were developed, including Clue, Risk, Sorry, Candyland and Life. These all have varying levels of skill required and age appropriateness.
Trying a new game
If you're looking for something new, game creators have plenty of games to try out. You may want to go for award-winning games that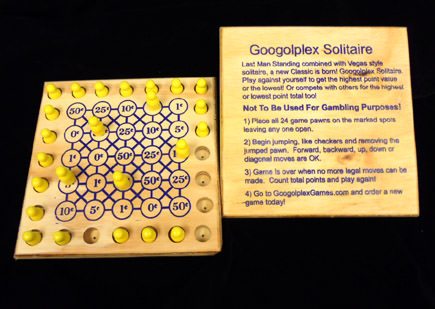 have been vetted through organizations like Creative Child Magazine, which awards recognition for top board games each year.
This year's winner is Googolplex Solitaire, created by Imagination Counts, a creative gaming company based in New Hampshire. "Creating a new game is challenging with all the talent out there," said David Hallmark, owner of Imagination Counts. Hallmark built on his successful game predecessor Googolplex, and kept it simple enough to challenge both child and adult. These games are crafted from 9-inch squares of solid hardwoods, with hand-screened graphics and directions on each game.
Other resources for new games include gaming websites that specialize in board games. Boardgamegeek.com groups games by type—thematic, family, party and so on—and provides a forum for participants to discuss strategy. Funagain Games provides reviews and suggested ages for each game on its website.Whether it's classic or modern, the board game has the potential to bring your family together in a fun and entertaining way.