T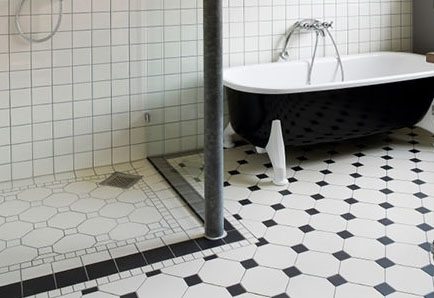 iles today offer so many options that sometimes it's useful to take a look back into styles popular in earlier times. Often a retro look can provide a fresh take on a color scheme for a bath or kitchen area.
Black and White —A standard treatment of bathrooms in the 1920s and -30s, the black and white works well in smaller bathrooms with white fixtures or counters of slate and marble. The tiny hexagon tiles were quite popular, but consider white tiles in a different shape,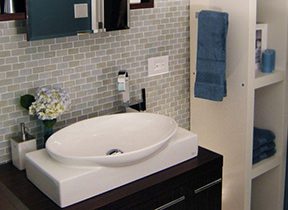 with black highlights or borders. A classic black-and-white chessboard effect can add depth to medium sized areas.
Subway Tiles – This flattened, rectangular look was the standard for subway tunnels and stations in New York and Paris. Though roughly the same shape as bricks, the subway tile look provides a softer look and can be a sleek backdrop in either matte or glossy finishes. Neutrals work quite well in this style of tile. These tiles can also be laid in a variety of patterns, like offset, or herringbone to add movement without an overwhelming pattern.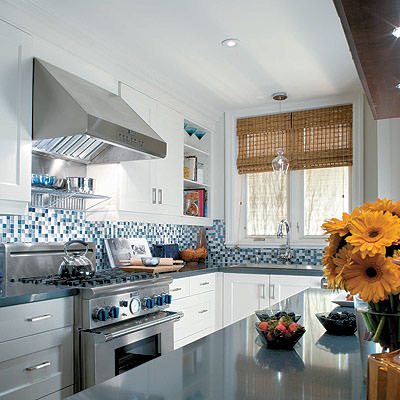 Multicolored Hexagons – a fresh geometric look to a retro style of tile. Mix neutrals, brights and deep colors in the same family and create a classic look that revitalizes a room. Go with a blue and white motif to evoke clean Mediterranean influences. A pale pastel combination can calm and soothe.