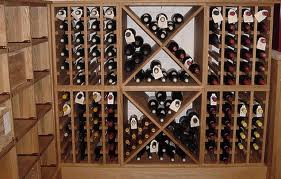 While home ownership is still a predominant measure of achieving the American Dream, Americans' attitudes toward the size of their dream homes have shifted since the recession began in 2008. According to the real estate website Trulia, the median home size has dropped from 2,300 square feet at the peak of the market in 2007 to the current median size of 2,100 square feet. According to Trulia's survey, only 9% of respondents said their ideal home would be larger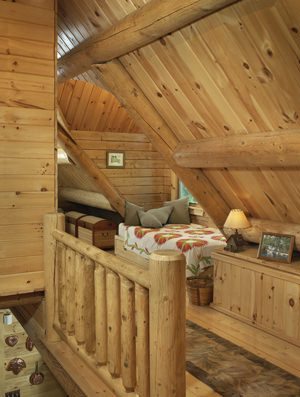 than 3,200 square feet and the majority 41% said their ideal home would be under 2,000 square feet.
So if this reflects a new austerity in the home market, how do you maximize your space with fewer square feet? Here are seven ways new log home owners can move from supersizing to maximizing:
Review how you're using rooms. Formal dining rooms, sitting rooms and formal living rooms are not as functional in the more casual lifestyle most Americans live today. Combine these spaces into more flexible multi-use areas that incorporates an entertainment area. Eating areas that can be expanded during larger gatherings make a better use of floor space than the separate formal dining room. Use smaller groupings of comfortable furniture to create more intimate areas in the family/great room.
Get the feel of big without the big price tag. Using varying ceiling heights can make rooms feel bigger, especially with a purlin-style roof system over the main living area.
Bring the outdoors in. An expanding vista with well-placed windows can create a feeling of space in a smaller indoor area.
Porches expand your home outside. Adding a good-sized porch to your home can expand your living space to the outdoors, even in inclement weather. The roof of the porch area can keep the interior of your home cool in the summer and keep snow off the decking in the winter. Include screening and storm windows on a portion of the porch and you'll be able to use the space nearly year-round.
Smaller house means smaller budget. Keep maintenance costs in mind when designing your downsized home. Less house to heat, cool, furnish and clean makes the busy lives of dual income earning families easier.
Downsize with re-sale in mind. Combining or eliminating some rooms makes sense but don't take out home essentials that could make your home difficult to market on the other end. If you don't need extra space, leave a second floor or attic space unfinished, but plumb and wire it for future expansion. If you're planning a retirement home, make sure you have at least a second bath with a shower to accommodate a future owner with a family.
Talk about downsizing ideas with your dealer. His or her experience may lead you to other size savings that can make a big difference.