As households change and busy families become empty nesters with weekend visitors, new "double half" appliances can save you time and energy. And because of their smaller configuration, they make ideal components to include in a universally designed home—one that can accommodate the residents in all stages of life and abilities.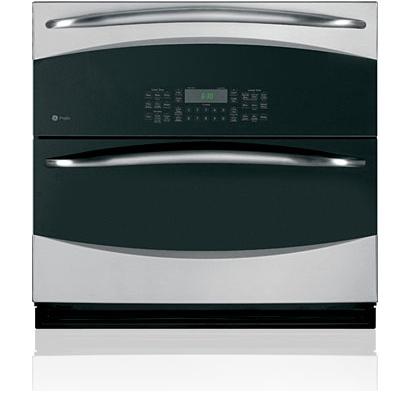 Single-Double Oven Combination
Ever wished you could broil and bake at the same time, or bake pies and side dishes while that big turkey is roasting? Now General Electric has developed a new way to look at the configuration of the standard oven. With the GE Profile Single-Double Wall Oven you can have two ovens in the space of one conventional appliance. GE has split the oven into two appliances with a total capacity of 5 cubic feet. The smaller upper oven is set up with broil and bake capabilities. The lower half is able to accommodate a 22-pound turkey and has a convection oven to provide even heat for great taste. The Single-Double wall oven is more accessible since the doors are much shorter than a traditional sized oven—making it easier to access the interior and requiring less front clearance.
Dish Drawers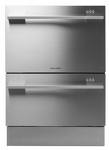 An Australian company, DCS Fisher & Paykel manufactures its DishDrawer Dishwashers that have the capacity for 12 place settings in each drawer. The Drawers are equipped with nine cycles including four energy-saving Eco options. With the two Dish Drawer system, you'll have capacity to clean up easily after large gatherings or the option to use just a single drawer for smaller loads.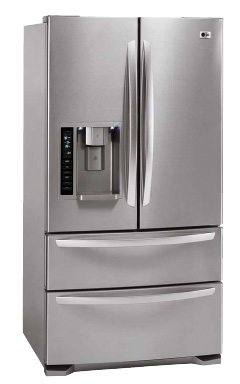 French Door Refrigerators
Another way to split up appliance configurations for maximum efficiency and ease of use is with a French door refrigerator with a lower freezer drawer. LG has designed their French Door refrigerator with enough features for just about any household. Two freezer drawers allow daily access items in one drawer and longer term storage in the second. An in-door water and ice dispenser accommodates taller containers like water bottles for the gym. And, though not yet Energy star rated because of its new design, the annual energy use is estimated to be around $69.