Janua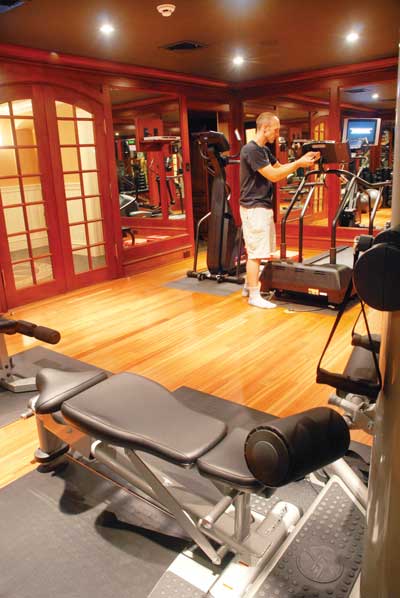 ry is time for New Year's resolutions and promises to improve one's health and overall fitness. For families planning a new log home in a remote area, a home gym can make the difference in transitioning to a new setting. When thinking about your home gym there are some essentials that will help to make it a success.
Remember the basic activities that will keep you fit: cardiovascular, strength, balance and flexibility. A successful home gym will address each of these elements and allow for a complete fitness routine.
Cardiovascular —Machines that get your heart rate up, promote muscle tone and get your body working are anchors in the home gyms. Consider a treadmill, which can handle both a moderate walking program as well as running, as your primary investment equipment. If low impact conditioning is needed, consider the combination machines like cross trainers, arc trainers or stationery or recumbent bikes. Try to find a machine that includes upper body exercise in combination with the leg workout. Purchase your equipment from a local company and be sure to ask about servicing!
Strength Training — Many options exist for this portion of the routine. Even if you're not a bodybuilder, maintaining muscle strength will multiply your other exercise benefits with even a few basic moves. For the home gym, you can select from tower-type resistance units, that target a number of muscle groups, a bench with free weights and dumbbells, simple resistance bands, or several kettle bells for a full workout.
Training videos — If Zumba, pilates, spinning, step aerobics or yoga is your exercise of choice, you may want to include a good-sized television and DVD player to display your workouts. If you are used to catching up on the morning or evening news while exercising, position the television so it's easily visible from your cardio machine. If music is an essential part of the workout routine, you may wish to supplement the television's sound system with some small speakers.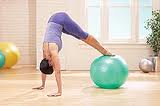 Stretching — Though experts can't agree on whether stretching before or after your workout is the best, they do agree that your routine should include it. Adding a stretching area is as simple as laying down a yoga mat. Many gyms have the rubberized exercise balls in various sizes and these too provide good opportunities to stretch the body and provide a different platform for certain calisthenics.
The reason gyms work so well for many people is they open up a window of time where the focus is strictly on exercise. At home, you may want to take steps to remove distractions that could interrupt or sabotage your fitness time. Like the gym, you should probably keep telephones and cell phones in another room and make it clear that this is the designated time to exercise. Keeping your exercise routine at the same time each day will keep you on track for at-home fitness success!