Running Your Home from Your iPad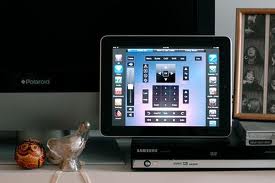 One of the great things about technology innovations is when smart people come up with interesting ideas and take them to the next level. Savant is one such company. Using their Apple® based control and entertainment system, your iPad, iTouch or iPhone allows you to "control your universe."
The Savant system has several options: home theatre, lighting, security, climate controls, multi-room audio/video controls and home automation The Savant system allows the user to monitor and adjust controls remotely wherever you and your iPad, iTouch or iPhone are. You can view rooms through installed security cameras, check locking mechanisms and monitor motion sensors from remote locations.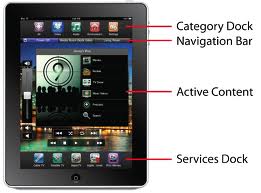 Savant's innovation using the iPad creates a dynamic interface that enables easy intuitive navigation between elements of the system, according to their website. For example, here's how it might play out in your home: one evening you hear the doorbell ring. With a swipe of a finger, you can lower the volume of music throughout the home, look to see who might be at the front door, turn up the heat in the guest room or theatre and make sure the hot tub is bubbling for your unexpected weekend guests.
The company is also on the edge of developing other interesting applications on the iPad platform, and is sure to come up with some additional useful solutions for homeowners in the near future.