Hey everyone! It's Tuesday which means it's time for this week's Trade Tip. We're still talking about design this week. After all, it's the biggest and most important part of your journey to a log home and there's a lot for us to cover. So, let's get right to this week's tip: Add Log Rows to Maximize Space.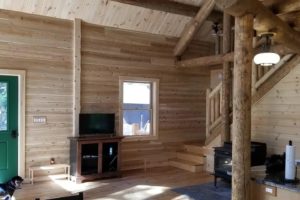 If you've spent any time looking at designs and pictures of Katahdin Cedar Log Homes, you've definitely seen how a soaring cathedral ceiling can add space and majesty to your home. But what about the rest of the rooms in your home? Or if you'd rather have a full second floor than a cathedral ceiling? There's a relatively easy and cost-effective way to increase the space and feel of your home by adding log rows to make 9-foot ceilings everywhere.
Standard ceiling heights usually come in just a bit under 8 feet with the ceiling joists. Though it doesn't sound like much to go from that to 9 feet, the difference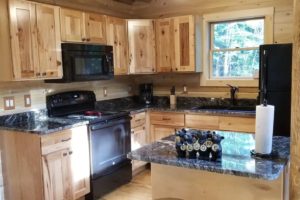 in appearance and room feel is incredible. And in terms of your package price, adding a few (the exact number will vary based on the size of your logs) extra log rows won't greatly increase cost compared to the overall package.
Ask your dealer for more details on this, and other ways to maximize space, when you start designing your log home. Thanks for tuning in to this week's Trade Tip. We hope to see you next week!