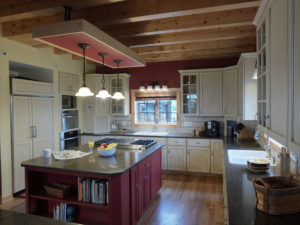 A Happy Tuesday to you and thanks for stopping by for this week's Trade Tip! It's snowing again in Maine today which is perfect as it's getting really close to the holidays. While we have you, let's get into this week's tip: Consider Waiting to Finalize Kitchen/Bath Design Until Interior Walls Are Up.
When designing your home, whether you start with an existing plan or design your own, it is probably relatively easy to designate where rooms like the kitchen and master bath should be located. What is harder is deciding the exact layout of these rooms. Your plans will have placeholders on them so you can tell in general what will fit but the exact layout of your finishes and appliances is something you and your builder have to decide.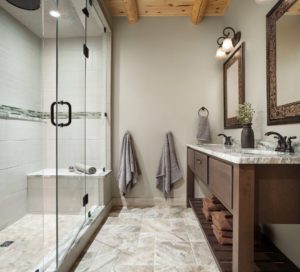 Waiting until the interior walls have been at least framed can help a lot with this. We suggest doing a physical walk-through of your home at this point so you are sure the finishes/appliance layout you envision in your mind works in the space. Are you satisfied with the amount of cabinets planned? Is your kitchen island the right size to have walking clearance around it? Should you move your toilet to the opposite side so it's not the first thing you see when you open your bathroom door? These, and more, are questions that are more easily answered when you can actually walk through the rooms.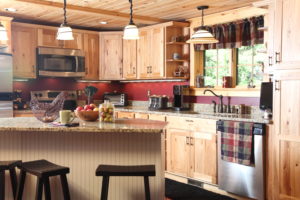 Your Dealer and Builder can assist you with this when you get close. Thanks for tuning in to this week's Trade Tip. We wish you all a very Happy Holidays!