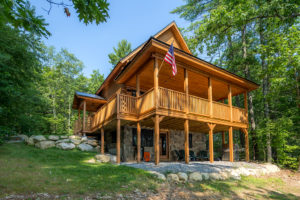 Hello everyone and Happy Tuesday! This week we're going to talk about one of the ways to get more livable space out of your home plan, without greatly expanding your foundation. And that is to Do a Walkout Basement for More Space on the Same Footprint. Let's chat!
What's a walkout basement? Walkouts are basements where one side is actually at ground level thanks to the grading of the land. You can see what this looks like on our website on plans like the Kodiak.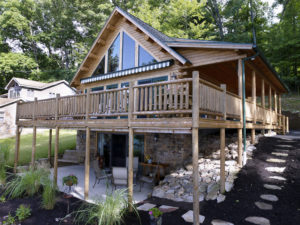 If you're having trouble fitting all the rooms you need into the house plan you love, this could be the perfect solution. It can also help with a question that comes up a lot with our homes, which is "where does the TV go?" If you do a finished walkout basement, you can keep your serene great room with its fireplace and window wall and use the basement as your TV room instead. Other rooms that work really well in a walkout basement are game room, family room, guest bedroom, or a man cave.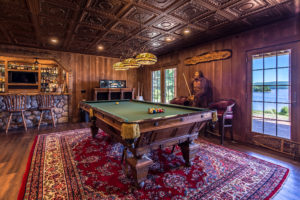 You don't have to sacrifice storage for living space either. It will depend on the size of your foundation, but we've seen plenty of walkout basements that are designed to still include utility and storage space in a separate room. Your dealer and builder can help you take these needs (along with things like grading, drainage, etc) into consideration.
Thanks for tuning into this week's Trade Tip Tuesday! We'll see you next week.