Good afternoon everyone! I hope you're all doing well on this fine Trade Tip Tuesday. We're gearing up for a LOT of Fall Events and things are busy. (You can find all those events here.) But you're reading this column for this week's Trade Tip so let's get right to it: Don't Forget Your Landscaping!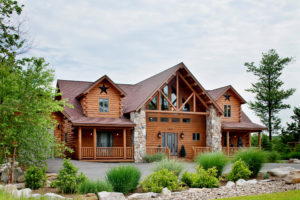 It's something we hear from our customers a lot. They've spent so much time thinking about and planning for their home. Managing their dreams with their real-world budget. Trying to make everyone happy while merging everyone's personal tastes. It's a big job! So, it's really not surprising that planning for the future landscaping can fall by the wayside. But you don't want to get to the end of your gorgeous project and have it still feel unfinished because there's nothing around the house to show it off.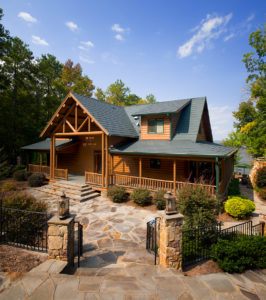 Here's a few ways you can make sure to include your landscaping in your home plans. First, when you and your builder are reviewing your land prior to the build, call in an arborist or tree management company to scout the area for mature native trees. They'll help you choose which trees you want to keep for shade, and which could be a liability going forward. Second, decide on your landscaping vision. How do you see you and your family using your yard? Does someone love to garden? Are you looking forward to outdoor entertaining? Is there a water feature you want access to? Write everything down and, as a last step, take that list of wants to a landscape professional to design your plan.
Doing this early in your process will enable you to budget appropriately for your landscaping project and have it enacted seamlessly with your build. Thanks for tuning in to this week's Trade Tip. We'll see you next week!