A happy Trade Tip Tuesday to you all! Here at Katahdin we're getting things wrapped up for the week before we take a much-needed break with our families to celebrate the holidays. Whether you're traveling or hosting at home, we hope you have a great Thanksgiving as well! Before you head out, let's get into this week's Trade Tip: Make Room for Utility Rooms.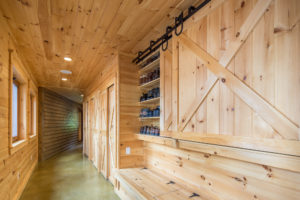 Now, I'm not talking about the room in your basement with your fuse box and water heater. Rather, let's talk about the rooms in your house that serve a specific (and necessary) function even if not used every day. Rooms like a mudroom, laundry room, or even kitchen pantry. You may not be thinking of these types of spaces when you're designing your dream home, but almost every one of our Katahdin customer ends up wanting them.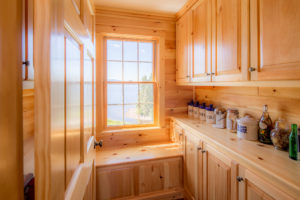 Whether or not your dream home includes kids, a mudroom provides a designated space that keeps your coats and shoes organized and out of the way of the main house. Speaking of organized and out of the way, the laundry room is another great utility space. Many people are opting now for a laundry room on the first, or even second floor, instead of the traditional basement set up. With things like shelves for supplies, racks for your laundry baskets, and even built-in hampers to keep family members' items separate, a designated laundry room can go a long way towards making the worst chore of the week the easiest. And those who love to cook and entertain will always be able to make use of a kitchen pantry for bulk buying and storage of those bigger appliances.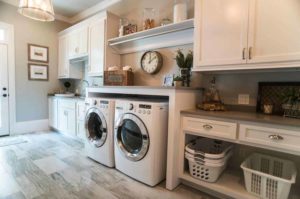 Utility rooms may not seem as important for planning as your master or great room, but they can have a large effect on the overall experience of living in your house. Talk to your dealer today on how to incorporate utility rooms into your design.
Thank you for tuning in to this week's Trade Tip. Have a Happy Thanksgiving and we'll see you next week!