Hello everyone and happy Tuesday! The kids may be starting back at school soon but summer's not over yet. We hope you're enjoying the last few weeks before getting everyone back to the grind.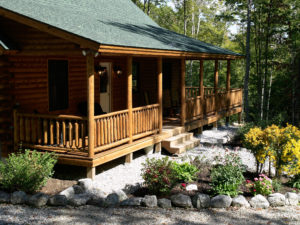 For this week's Trade Tip let's talk about one of the most exciting moments in the beginning of your design process: getting your first set of Preliminary Plans back. Whether you started from one of our plans, internet plans, or a drawing entirely your own, you will probably have changes to make once you see everything laid out. To save everyone time, frustration, and cost, we highly suggest striving to make all your plan changes at once. The easiest way to do that, and this week's tip, is Use a Number System for your Plan Changes.
Getting your first set of Prelims is thrilling. There in front of you is the first rendition of the home you've probably been drawing in your head for years. You'll feel like everything is finally happening which is wonderful but can also be overwhelming. You'll have the urge shoot an email off to your dealer immediately with the first few things you notice but resist that urge! Instead, grab a notebook and go from room to room on the plan. Do you see enough closets? Can you envision moving from one room to another? Are the windows big enough and where you need them for light? And don't forget the exterior! Decks, porches, door placement…go over it all and decide what's perfect and what you'd like to adjust.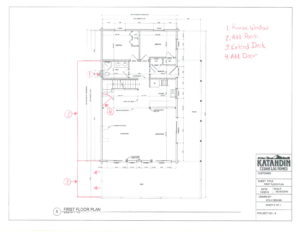 Then for each change you'd like to make, put a # on the plan itself by the area you're talking about and then describe that change on a line, either to the side of the plan or in your notebook, with the same number. This will make it much easier for your dealer and Katahdin's design team to see exactly what you want. It will also make checking the revisions much easier as you can simply move down your numbered list and check things off as you see them.
Using this system will make you more efficient with your changes and limit how many times you'll have to send the plan for revisions. This isn't only important for your time but also your overall project cost. Katahdin Cedar Log Homes is one of the few manufacturers in the industry that doesn't charge for your first set of preliminary plans or the first couple of revisions, but after that you may see charges based on design time. Using this system will help you avoid that and keep the project moving swiftly!
Thanks for stopping by for this week's Trade Tip. We'll see you next week!