Good afternoon and welcome back to Trade Tip Tuesday! After speaking for a couple of weeks about financing, we're going to talk about a more general tip today. It's one we feel really strongly about for all log home customers. So, let's get to today's Trade Tip: Visit Before You Buy.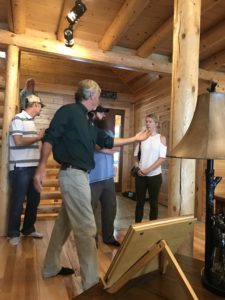 Think about the large purchases you may have made before in your life. Like your vehicle, your current home, the college you sent your kids to, etc. All of these large purchases probably included a visit (a test drive, a home inspection, a campus tour) before you signed that check. The truth is most people just won't feel comfortable with a large purchase until they've inspected it in person. A custom home is no different.
No matter what company you're looking at for your log home, you owe it to yourself to see as much as possible. Visit the company offices and meet the employees. Tour the mill and see just how they turn huge trees into individual logs. Also, get inside some finished homes. We often tell people that there's no better sales tool than one of our Open Houses and it's because nothing can compare to actually being inside one of our homes. (Plus, they're great for getting ideas for your own home.)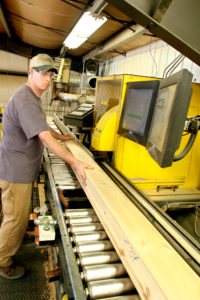 A new custom home purchase is a big deal. Visiting the company you're interested in, as well as real-life examples of their product, is the best way to feel confident in your eventual choice. If you're interested in coming to visit Katahdin Cedar Log Homes up in Oakfield, Maine, talk to your dealer for arrangements. We'd love to have you! And visit our website for an up-to-date list of our Open House, Home Show, and Logapalooza events all around the country.
Thanks for tuning in to this week's Trade Tip. See you next week!