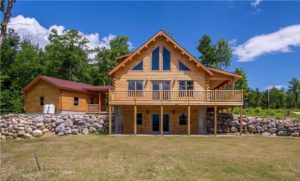 Welcome back to Trade Tip Tuesdays! Let's dive right into this week's tip: When comparing log home companies always use the same floor plan.
Last week we talked about how there's a lot of variation with log home companies when it comes to their kits. But the materials list is just ONE of many things that can be different between Company A and Company B.  This is why researching and comparing log home companies before you buy is so important. The only accurate way to do this is by having each company prepare a quote for the exact same plan.
You've heard the phrase "like comparing apples to oranges"? The same idea applies here. Log homes are custom homes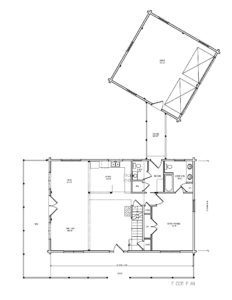 with a ton of options in how they're constructed. If you use the same floor plan, you can be accurate in comparing each piece of your home between companies. What kind of logs are they using? What's included in the kit? What's the total cost? Company A's package could be $15K less than Company B but once you add in all the things your builder will have to supply, they end up being more.
Using the same floor plan will make deciding on the right company for you that much easier. If you'd like our help with this, ask your Dealer about our Katahdin Challenge. We'll take price quotes from any company and compare it to our own on the same plan and compare things for you line by line. We do this at no cost or obligation to you. We just want you to have all the necessary information before you make one of the biggest decisions you'll ever make.
Thanks for tuning in for this week's Trade Tip Tuesday. See you next week!