Good morning and welcome back to Trade Tip Tuesday! As I mentioned last time, this week's tip is going to be about the design process and how Square Footage Can Be Deceiving. Let's dive in!
Designing a new home is an exciting process but it can also be overwhelming. We have hundreds of home plans just on the Katahdin website alone, and that's nothing compared to what you'll find with a simple Google search. And often, trying to narrow things down just by square footage isn't as helpful as you'd think. For example, let's compare two of our plans with similar square footage, the Sebec and the Savannah.
The Sebec comes in at 1,562 sq. ft. with the Savannah being 1,680sq. ft. which sounds very similar until you take a look at them.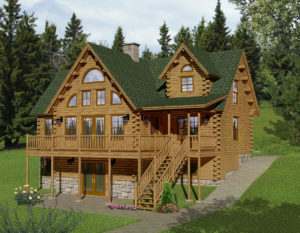 The Sebec's stunning Great Room with its cathedral ceiling is what throws everything off. If you were to continue the second floor all the way across, instead of having the cathedral ceiling, you'd be looking at a home with around 2,400 sq. ft.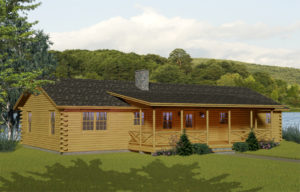 And everything in the home package and build cost will reflect that. The foundation, exterior walls, number of windows, roof, and more all come out much larger than the Savannah even though the livable square footage is about the same.
That is why it can be so difficult sometimes to answer the question of "how much per square foot" for our plans. It's impossible to calculate without seeing the plan itself. Something to keep in mind when you start your plan search.
Thanks for tuning in this week and we hope to see you for next week's Trade Tip!