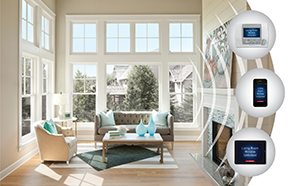 Connecting all your home's features just got easier with Andersen's Verilock® Security Sensors. These wireless units keep track of your home's windows and doors just like your thermostat, lighting, and other smart home features.
Smart Features for All Window Styles
Verilock Sensors are more than just "open window" sensors. They are designed to alert whether a window is closed —and locked—to maximize your Andersen Window performance. According to Andersen, windows that are closed—but unlocked—leak air at three times the rate of a closed and locked window. Over time, even this small air leakage can certainly add up! Keeping your home's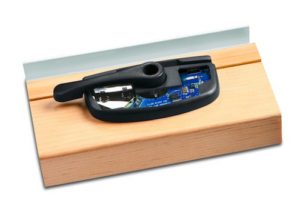 openings as well-sealed as possible can really improve your home's energy bottom line.
No-Drill Installation Preserves Warranty
Unfortunately, many third-party security systems require drilling to attach the window and patio door sensors, which can void your window warranty. Verilock Sensors are installed without drilling to maintain your window's structural integrity and beauty. The sensors can also be removed if desired without leaving a mark.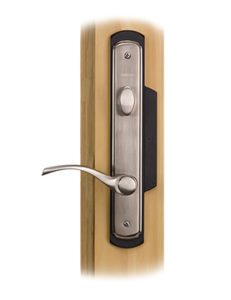 How Do They Work?
Verilock Sensors are installed on each window and patio door in your home. Once installed, they communicate wirelessly with either your smartphone or tablet or with your professional security system. These sensors are available to fit double-hung, casement and awning style windows, for both Andersen 400 Series and A-Series windows. (Anderson 400 Series are included in Katahdin's complete home package.)  Sensors are also available for hinged and gliding patio doors.
Even if you've already completed your home, Verilock Sensors can be installed on your Andersen window and patio doors to ensure a secure and energy efficient home.