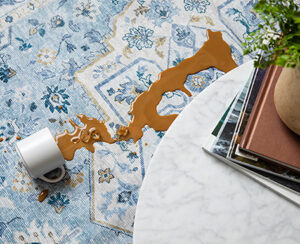 Whether your floors are hardwood or luxury vinyl planks, washable area rugs are a great way to add style to your Katahdin Cedar Log Home. These colorful flooring solutions also dampen noise and protect floors from scuffs and scrapes. And with open concepts driving log home designs, washable rugs can help to define seating areas, anchor color schemes and provide a splash of color.
It's an unpleasant fact that the average area rug can hold up to 4 times its weight in dust, dirt and dead skin cells. So, it's advisable to clean rugs at least once a year, which can multiply when your home has children or pets. Washable area rugs all operate with a non-slip pad and are available in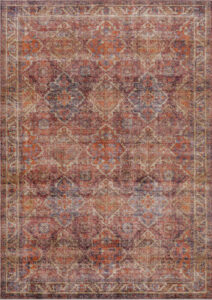 a variety of sizes and configurations. We explored the washable rugs currently available for ideas for every room in your log home.
Where can washable rugs be used? The short answer is just about everywhere. Some great locations for washable rugs are entryways, kitchens, mudrooms, screened porches and decks.
Tumble
With exclusive designs that are hand illustrated in house, Tumble offers non-toxic pet and kid safe machine washable rugs. The rugs are woven from a soft spill proof material that causes spilled liquids to bead up for easy clean up. Tumble's cushioned non slip pad provides support and holds the rug in place. The company offers free shipping and returns, so it's easy to try out different styles.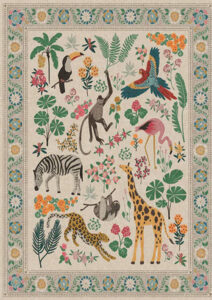 Ruggable
Ruggable rugs feature a money-saving option over professional rug cleaning services that is quick, low effort and inexpensive. Ruggables' non slip pads use their Cling Effect® technology to keep the pad and rug in place in original format or cushioned. Their collections include Founders' Farmhouse using classic themes with a distressed texture that melds well with contemporary rustic designs in Katahdin Cedar Log Homes. From whimsical to bold, antique to novelty, Ruggable rugs offer a wide array of styles and colors. Ruggables' new collection designed by New York fashion icon Iris Apfel are uniquely bold. Especially fun are the collections grouped by season, including Halloween and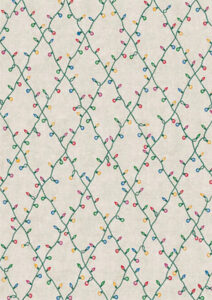 Christmas themed rugs.
Whichever style you choose, you can breathe easy with washable rugs when that glass of red wine tips over or your puppy has a training accident.