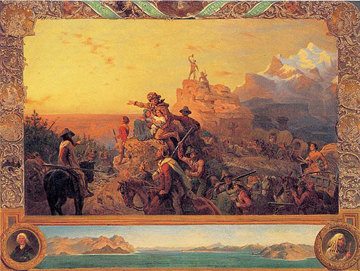 Katahdin has been hard at work on our dealer network, so that we can offer our personalized service in more locations through the U.S. What we've found over the past few years is that Katahdin Cedar Log Homes offers a significant competitive advantage over companies who use pine logs. The lighter weight, lower moisture content and higher insulating properties of Northern White Cedar make it an accessible and in-demand wood species for log homes.
Although our network of dealers has ranged from northernmost Aroostook County in Maine to Florida, the majority of our dealers are located in the eastern third of the continent. Our westward expansion over the years had been limited to a few very successful outposts including (but not limited to) Missouri (Bob and Karla Winnie of Wild Bear Log Homes, Springfield), New Mexico (Robert Stoff of KCLH of Central NM, Edgewood) California (Stan Mayer of Featherstone, Los Alamitos), and Colorado (Matt and Kim Rohrer of GenX Construction, Florissant). More recently we've extended our reach to Oklahoma, Missouri and Alabama, adding new, experienced log home professionals to provide service in those areas.
What these new dealers have discovered and taken to heart—and what our established dealers understand—is the amazing advantages that Northern White Cedar provides compared to other wood species. Add to that Katahdin's ability to maximize those natural benefits and it's a formula for success. It's the construction foundation of cedar that is drawing these new dealers to join the Katahdin family as well as our ability to provide a quality finished product anywhere in the U.S.
One new western Katahdin dealer is Ed Davis, KCLH of Oklahoma, based in Checotah, Okla. He had been working with another log home manufacturer that was no longer in business. While vacationing in Maine, he and his wife stopped by the Oakfield mill and were impressed. "We liked what we saw," Davis said. "It was clear that the energy efficiency of cedar was going to be a significant advantage." Since joining the company over a year ago, he's managed to dispel a lot of preconception about long-distance delivery. "The first comment I hear is that the customer in Oklahoma couldn't afford a cedar home because the freight would be too high. Actually, the overall costs end up being quite competitive because cedar is so much lighter than pine species," he said. "Since Katahdin has contracts with national lumber companies, other generic supplies are drop-shipped from nearby locations."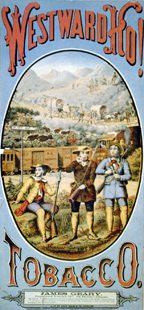 David Pierce of KCLH of the Midwest is another Katahdin dealer based in Oklahoma City, Okla.. He is a 15-year veteran of the log home industry and was being courted by several log home companies. "What has driven me over my lifetime is a search for quality. That's what impressed me so much about Katahdin: quality!" he said. He said he had witnessed so many poor outcomes from inexpensive pine log homes built from dead standing timber or fire stands, that it was exciting to see such quality workmanship, attention to detail and precision milling. He has found that pricing Katahdin Cedar Log Homes provides a comparable expenditure with better quality. "Your home is a lifetime dream," Pierce said, "and I feel less like a sales rep than a dream maker."
H.R. Ellis of Legacy Log Homes is another new Katahdin dealer based in Fort Deposit, Alabama. A former lawyer with the Alabama Attorney General's office, Ellis said, "I wish I had discovered Katahdin early on in my log home ventures." He does not find that the distance from Maine is a factor, and more importantly, "Katahdin's cedar logs, expertise, financial strength, experience, honesty, and quality allow me to offer the best log home in the business," he said. "I was especially impressed with how much the folks in Maine were like the people here in Alabama's timber country. We have our common sense in common!" he added. Ellis is looking forward to connecting with new customers at the log home shows next spring.
If you are wondering about whether Katahdin has a dealer in your area, you can use our find a dealer tool on the website, or call Katahdin at 800-854-4533 for expert assistance on all your log home questions.