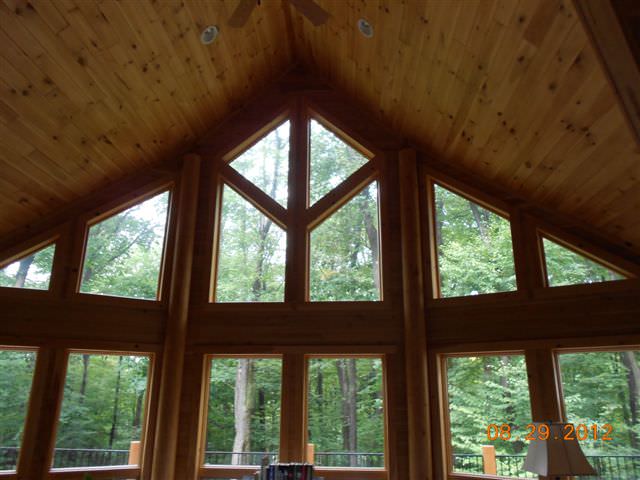 There's still time to reserve a spot at the Seven Springs Log Home Planning Seminar in Seven Springs Resort in Pennsylvania, this Saturday, October 20. The mountain resort is celebrating Autumnfest with special room rates and activities for the whole family. Make a weekend of it!
Saturday, November 10, in Taunton, Mass., is the date and location for our second fall Log Home Planning Seminar and tour of a beautiful nearby Katahdin Cedar Log Home. This featured home is a unique combination of a camp renovation and new log home linked by some beautiful outdoor living areas. You'll be able to experience up close the quality we craft into each log home we make. Click here to learn more about the seminar or to register.
The December 8 Log Home Planning Seminar is being held at the Prospect Bay Country Club in Grasonville, Md., and features a stunning nearby home for viewing.
You can also visit us later this month in Chantilly, Va., to meet with knowledgeable dealers in your area. You'll be able to examine up close the kind of quality and attention to detail Katahdin brings to all aspects of our log homes.
October 20 Seven Springs Log Home Planning Seminar Seven Springs, Pa.
October 26-28 Log & Timber Home Show Chantilly Va.
November 10 Taunton/Foxboro Mass. Log Home Planning Seminar Taunton Foxboro, Mass.
December 8 Prospect Bay Log Home Planning Seminar Grasonville, Md.
Schedules are subject to change, so check our events page for more information.