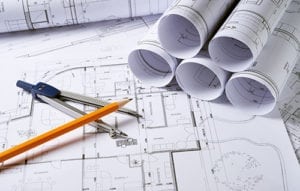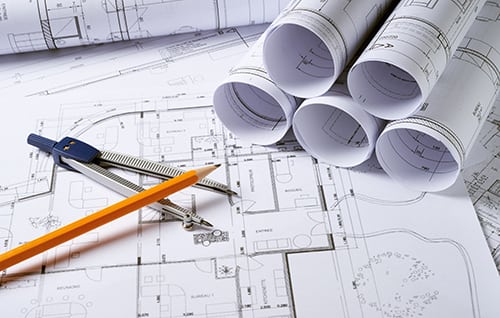 For many Katahdin Cedar Log Home customers, building a log home is a new and sometimes challenging process. There are lots of details involved and it can be a little complicated. We checked in with an expert to give you an update on how construction loans work.
For construction loan insights, we spoke with Debra Abbondanza, Regional Sales Manager – Construction for Bangor Savings Bank. Headquartered in Bangor, Maine, Bangor Savings offers construction loans for qualified customers in Maine, New Hampshire, Vermont and Massachusetts. As a financial institution familiar with log homes and their construction, she offered an overview of what to expect when applying for a construction loan.
"Bangor Savings works with customers through our Construction Loan Management Group," Abbondanza explained. "This team reviews contracts and budgets to ensure an appropriate budget and timeframe for the project." The team then works with the contractor and buyer to determine the schedule for draws for various portions of the construction process. For log homes, a good portion of the loan will be directed toward the log home package that's delivered to the site.
What's Needed for Loan Application
In addition to traditional financial information required for mortgage application, a construction loan also needs some specific paperwork. To smooth the way, it's a good idea to have this paperwork in hand at the initial application. Here are the key documents needed for most construction loans:
Plans and Specifications —At Bangor Savings Bank, they do not require an engineer's stamp on the final plans for application. However, you'll want to check with your local financial representative and code enforcement officer to determine if they require one. If so, alert the design team at Katahdin. We can help facilitate in most locations.
Contract with Katahdin Cedar Log Homes for the log home package.
Contract with the general contractor —This details the scope of work, payment and how things like change orders will be handled.
Budget—Include everything to be covered under the mortgage: land, log home package, labor, finishing, appliances, plumbing, flooring, fees, and infrastructure like well, septic, land clearing, road access, etc.
Timeline— To meet the loan requirements, the construction and certificate of occupancy must be completed in one year.
The Construction Loan Manager will review all this information to ensure an appropriate budget and calendar.
Appraisal for Value
As with conventional mortgages for existing structures, a construction loan will require a bank appraisal using comparable homes in the same area. For log homes, Abbondanza explained, the geographic area for comparable homes can be expanded a bit to accommodate the unique log home construction style.  She added that it can be helpful to identify possible comparable log homes in the area to provide to the appraiser.  Your Katahdin dealer can generally assist with identifying good comparables for the pre-construction appraisal process.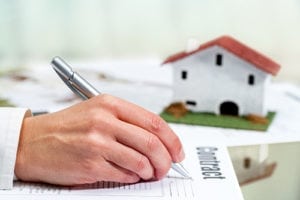 Inspections & Disbursements
Abbondanza notes that there will be 4 to 5 inspections during construction to ensure that work is proceeding as expected. Disbursements or "draws" will be done every four weeks or so. The contractor submits a draw request, the owner signs, and the bank's construction manager compares the draw request with the level of construction materials on-site. As the draw for the log package is a significant percentage of the loan, the construction manager will work closely with you and your  contractor to ensure the package payment is available to be paid out when the log package arrives on the building site.
Single Closing & Locked-in Terms
Abbondanza explained that Bangor Savings Bank completes the construction loans at a single closing. The homeowner pays interest-only during the construction portion of the loan. Upon completion, the loan converts to a conventional mortgage with the terms selected at application. Customers can lock in their rate for the construction loan, which is pegged slightly higher than a conventional mortgage to account for the 12-month delay in principal and interest payments. Terms for loans at Bangor Savings Bank require a minimum 10% down payment and will require private mortgage insurance for 90% loan-to-value financing.
Bangor Savings Bank has more experience with log home construction loans than some other institutions. Each area around the country may have different procedures and requirements. That's why it's an excellent idea to research financing options in your geographic area.