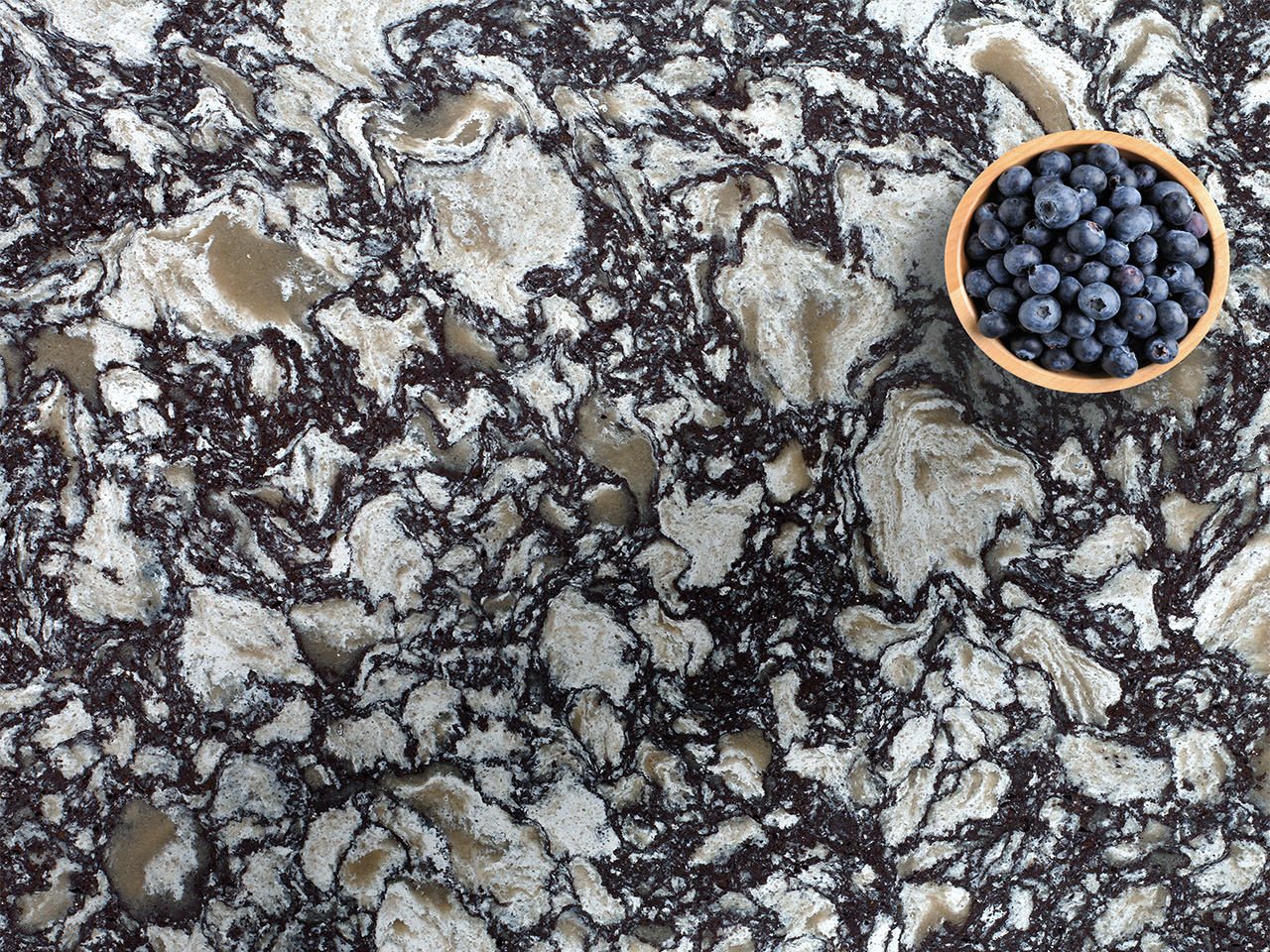 Homeowners looking for a more durable, colorful option to natural granite counters are opting for engineered quartz countertops. Granite is made up of about 40%-60% quartz crystals, which gives it its color and hardness, but the other components of granite can make it susceptible to staining and may require periodic reconditioning. Engineered quartz offers 95% quartz bonded together with a polymer to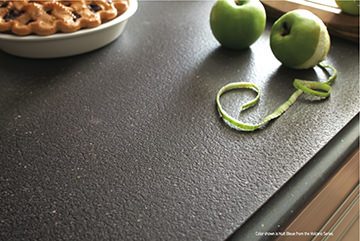 create a durable surface with many options.
There are several companies that manufacture engineered quartz, each with different features. We've reviewed the top three producers:
Silestone® is a top producer of engineered quartz, offering a unique "bacteriostatic" protection which utilizes silver ions to disrupt and kill bacteria. Like other engineered quartz products, it is stain-, acid-, scratch- and impact-resistant. Silestone offers a guaranteed 15-year warranty, which is fully transferrable. Silestone® is offered in three different textures: polished, suede and volcano. Volcano (at right) is particularly interesting with a rugged look that is well-suited to a contemporary log home. Colors and patterns tend toward more solid and fine grained.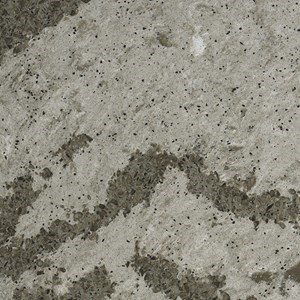 Cambria offers similar durability features, but their true appeal comes from the broad range of striking designs and patterns. Cambria offers bold swirls and waves, streaks of bright or subtle colors to make a statement in either a bath or kitchen. The company's website offers a number of filters to narrow down the options, based on tone, texture, color and characteristics. Their collections offer options in various collections, Marble, Classic, Cambrian, and even one that appears like intertidal shoreline, called Coastal (at left).
Dow Zodiaq® is from the makers of another popular engineered counter, Corian. Dow's engineered quartz entry features a Greenguard-certified low VOC material. Zodiaq seems to be the least boldly patterned and offers a selection of colors and patterns to suit most decors.