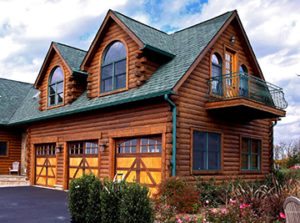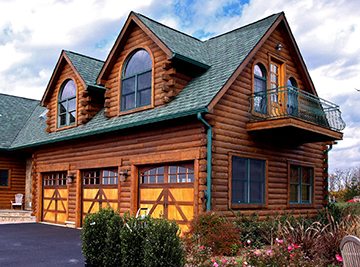 Garages used to be a pretty standard size, but today's garages often house much more than the family minivan. It's important to get the sizing right to avoid scrapes and scratches and maximize your garage space for all your activities.
Measurements to Take
Standard garages have hovered around 9 to 10 feet wide and 18 to 20 feet long per car, with an 8-foot garage door width. Standard garage door heights start at 7 feet and 8 feet. But many heavy-duty trucks are measuring close to seven feet high and 79 + inches wide.  Measure your vehicles' dimensions and be sure to include any accessories such as car top gear carriers, extra lighting or truck bed caps.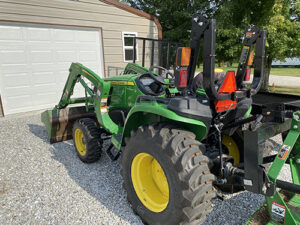 Spacing inside the garage is important too! Recommended minimum spaces between cars to allow for easy door opening is 35 inches, but again, review the size of your vehicle doors and whether you'll be able to comfortably enter and exit each vehicle without hitting another.
Driving an electric vehicle or two? You'll want to position charging stations oriented to reach each vehicle's ports easily and enough cord length to accommodate a different sized vehicle down the road.
Configuring Garage Space
Identify the number of bays for each vehicle required and then note whether a single- or double-wide garage door makes sense. If a linear arrangement is too overwhelming on the overall design, consider adding a side or rear garage door access and a deeper layout for tractors, seasonal sports vehicles or small, trailered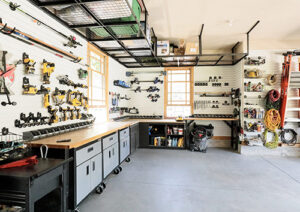 boats.
Plan Your Hobby Spaces
Woodworking, auto maintenance or boating can also require a certain amount of space for tools, equipment and storage. Include space for cabinets and their doors and drawers when open.
Storage, Storage, Storage!
Keep your garage stuff organized from the start by including lots of storage. If your roofline can accommodate it, rough in a loft with stairs for garden equipment and patio furniture storage. If your passion is for outdoor sports, consider a taller interior ceiling height and hoist bikes, kayaks, skis overhead to keep the ground floor area clear of clutter.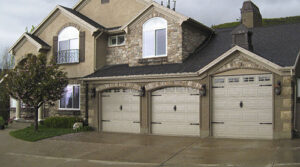 Door Designs
Garage doors are a big, visual elements on most homes, so it makes sense to include their design to complement the overall looks of your Katahdin Cedar Log Home. For three vehicles, opt for three well-spaced single-car garage doors, or split with a single and a double garage door arrangement. Select finishes and features that reflect your homes design and you'll be pleased with the outcome!