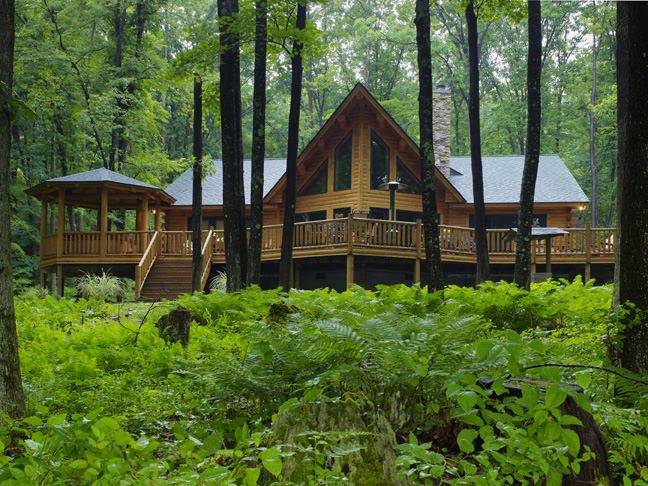 Everybody's talking about how to save energy, money and take advantage of the financial incentives available through state and federal energy programs, like Energy Star Mortgages.
What is green certification?
With the boom in the green energy conservation movement and consumers wanting to reduce their energy bills as well as their impact on the environment, many different certification programs have developed, along with a host of sometimes confusing acronyms.  We've researched the most prevalent ones here, so you can review your options before deciding to get your log home certified.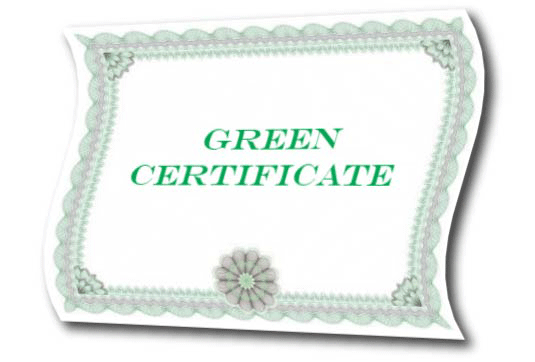 Benefits of certification
There are some costs involved with green certification, so it's helpful to understand what the benefits are before you choose a certification program. Some programs can offer a name-brand caché that will provide some added value for future marketing of your home. Others offer more tangible benefits, like a percentage rate reduction for utilities, or a tax incentive on the federal or state level. Individual benefits generally include lower cost energy options and lower fuel bills, which over the life of home occupancy can add up to a considerable amount. Some people also benefit personally by knowing that they've reduced the amount of their carbon footprint.
Certified Efficiency Auditors
Third party verification is key to all the certification processes. While one can obtain certification under many programs once the home is constructed, the third party verification may identify options during planning and construction that could provide additional savings. So, it is recommended that if home buyers are interested in reducing their energy consumption and/or their carbon footprint, engage a third party from the beginning of the building and planning process.
Green Certification Programs
Here are some of the more prevalent certification systems and acronyms current today in the United States.
Energy Star Certification. Most consumers are familiar with the Energy Star ratings provided for appliances such as televisions, refrigerators and small appliances.  Energy Star is a joint program of the U.S. Environmental Protection Agency and the U.S. Department of Energy dedicated to promote cost savings and environmental gains through energy efficient products and practices. For homes, earning the Energy Star requires that the home be at least 15% more energy efficient than a standard home built to code, and often promote cost savings of as much as 20-30%.  Energy Star focuses on energy consumption as the prime factor to monitor, and for many homeowners, this is the largest budget item in home operation.
Six factors are included in analyzing an Energy Star Home:
1.    Effective insulation
2.    High-performance windows
3.    Tight construction and ducts
4.    Efficient heating and cooling equipment
5.    Efficient products, such as appliances, lighting, and high efficiency water heaters
6.    Third-party verification
With Energy Star Certification, homebuyers may qualify for mortgages that are linked to energy efficiency (such as Energy Star Mortgages) and offer additional savings.  The certification works on a points basis, awarding different levels for the number of points accumulated.
Several Katahdin Cedar Log Homes have been rated Energy Star Homes, with few modifications to the basic package.
LEED for Homes. Developed by the U.S. Green Building Council, the Leadership in Energy and Environmental Design (LEED) certification was developed in 2000 for use in commercial and public buildings, schools, and hospitals to design and construct high-performance green buildings.  LEED for Homes was developed to take some of the lessons from commercial projects and apply them to residential use. Like Energy Star, LEED looks for ways to minimize energy consumption, but also examines the totality of the home, the building materials, the waste stream, water, use of recycled products, and other elements, such as indoor air quality and sources of raw materials.  Building a LEED home requires third-party verification by a LEED certified auditor.  Because the process goes beyond energy efficiency and examines the entire carbon footprint, LEED homes can be more expensive than a traditionally built home, though as green materials and expertise become more common, the extra cost is expected to be reduced.
HBA Green. The National Association of Home Builders (NAHB) has recently launched its own program for helping state and local building associations to develop their own green building certifications and standards. These are being implemented with varying degrees on a state-by-state basis. For more information about what might be available in your local area, contact your state NAHB chapter or the national headquarters.
HERS Rating. This system of rating building energy performance was developed as an industry standard by the Residential Energy Services Network (RESNET). The HERS Index rates homes on a 0-100 scale with 100 representing the energy use of the "American Standard Building" and an index of Zero indicates that the building uses no net purchased energy. Thus, the lower the HERS number, the better the home's efficiency rating will be. Many auditors utilize the HERS Index and RESNET software and tools for evaluating a proposed building's plans. RESNET is also a good resource for identifying trained and Certified Auditors in your area.
Other systems and programs are developing almost daily to measure and certify homes. If you are interested in designing and building your Katahdin Cedar Log Home to meet one or more of these green standards, the best approach is to speak with your Katahdin Dealer or Representative early in the planning stages.