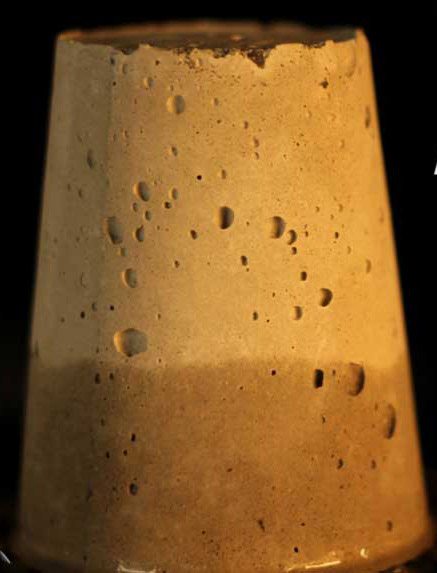 In recent issues we've talked about keeping moisture and radon from accumulating in basement areas through the use of French drains and radon mitigation. But another challenge in concrete slab foundations is what is called "rising damp." Rising damp is the result of capillary action within the concrete itself after it has cured. This leaching of water into the basement area can pose risks of mold and mildew growth in basement areas, along with that "musty" odor that makes basement areas less comfortable. Mold is an indoor environmental issue that can compromise the health of occupants, sometimes dramatically.
One interesting solution is the use of a high-density polyethylene fabric called Fastfoot® in place of plywood and lumber forms used in pouring the concrete footings and slab. These fabric-based forms can ensure a more stable and well-cured concrete and protects against seepage from rainwater or puddles that form during construction.
A frame to hold the fabric is constructed on the outer edges of the footing or slab edge. The fabric is attached to the frame at the depth required. The concrete is then poured into the fabric and wood-framed structure for curing. Once the concrete is cured, the minimal lumber forms are removed (and can be re-used) while the heavy duty Fastfoot® fabric stays in place, sealing the concrete and protecting the basement structure from rising damp.