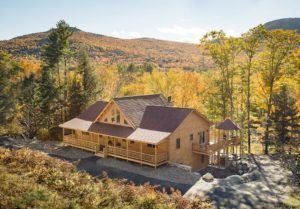 We're heading to higher elevations to kick off summer.
Combine your love of log homes with one or both of these high altitude events in May and June. Either way, you'll be able to breathe some fresh mountain air and experience log homes in a new way.
Western Maine Mountains A-MAY-Zingly Multiple Log Home Event, Saturday, May 25
It's a great way to kick off Memorial Day weekend— exploring four beautiful Katahdin Cedar Log Homes in the Bethel, Maine area on Saturday, May 25, from 10:00 am to 2:00 pm. Take a day or make it a weekend at the nearby resorts for beautiful golfing, hiking or other outdoor activities. Several of these homes were under construction when we last held an event here, so now's the time to see the stunning end results! Click here for more information.
Smokey Mountains Log & Timber Home Show, June 7-9
Log home shows are a terrific resource, no matter where you are in your decision making process. We'll have plenty of experienced log home experts on hand to answer all your questions! For a terrific combination of local history, music and plenty of outdoors activities, this Smokey Mountains area in Sevierville, Tenn., is a perfect location to site a log home. For more information, click here.
Don't Miss These Additional Open Houses on Sunday, May 19!
Log Home Open House in Fort Wayne IN
Join Ken and Connie Lauer when they open their beautiful Katahdin Cedar Log Home on Sunday, May 19, 2019 from 1:00– 5:00 pm. For more information, click here.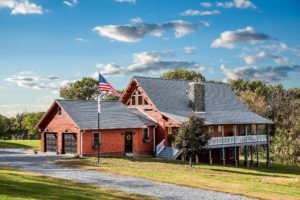 Arborwall Solid Cedar Home Open House in Leesport, Pa.,
Tour the Arborwall home featured in Lancaster County Magazine! Join Chris and Lynne Burt as they open their stunning Arborwall home this Sunday, May 19 from 10:00 am – 2:00 pm. Click here for more information.