We're not finished with log home shows yet! These events are a great way to get started on designing and building your own stunning log home. Check out Katahdin's beautiful booth and meet with our log home experts one-on-one. Katahdin takes pride in providing straight information and plenty of super ideas. If we're coming to your neighborhood, we look forward to meeting you!
Apr 28-30                              Log & Timber Home Show                  Harrisburg PA
May 5- 7                                Log & Timber Home Show                  Lake George NY
Save the Date: Logapalooza on June 17!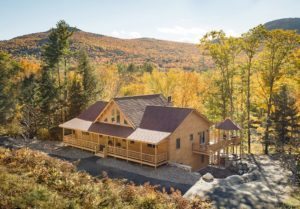 We've made the reservations: our next Logapalooza Seminar is Saturday, June 17, at Sunday River in beautiful Bethel, Me. Come visit the mountains in summer and see 7+ Katahdin Cedar Log Homes in just a few hours. Come for the day, or make a weekend of it!
If you haven't had a chance to attend one of our Logapalooza day-long events, they are a tremendous learning opportunity. See this month's Five Reasons to Attend Logapalooza here.  We're organizing another series of log home events for our potential customers—ranging from local open houses to log raisings. For event info, photos and RSVP information, visit the Logapalooza event page.
We look forward to seeing you soon!