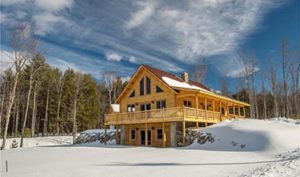 Just because the log home show season is over doesn't mean you can't get some first-hand experience and information about Katahdin Cedar Log Homes. We're excited about our upcoming Western Maine Logapalooza in Newry at the beautiful Jordan Grand Hotel at Sunday River Resort.
Tour 9 Katahdin Homes!
One reason this Logapalooza is special— the opportunity to tour nine beautiful Katahdin log homes— including some under construction! (We've included photos of two of the homes here.) As we've noted in this month's newsletter, there's a lot you can learn at a log raising and this Logapalooza event provides that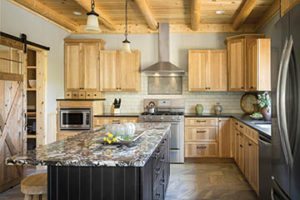 chance.
Upcoming Open Houses in May and June
Plus, our dealers are getting busy with Open Houses this summer. Save these dates to tour some exceptional Arborwall and Katahdin homes:
May 20            Bremen & Thornville, Ohio    Tour two Katahdin Cedar Log Homes, hosted by Dealer Steve Dearlove
May 20            Leesport, Pa. – Arborwall Solid Cedar Home hosted by Dealers Chris & Lynne Burt
June 10            Erieville, N.Y.  Lakefront Family Compound —Family Home and Guest Camp, hosted by Larry & Joy Canning
For more dealers and to RSVP to our Open Houses, visit our Events page.