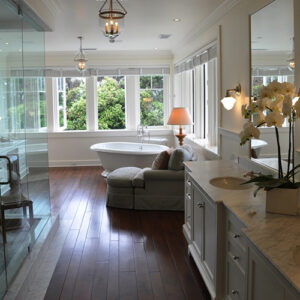 For Katahdin Cedar Log Home owners, the master bath design is often the product of years of collection ideas and inspiration. That's why the trends spotted in a recent National Kitchen and Bath Association survey are so intriguing for our readers. Their survey of 600 bath and kitchen specialists found a distinct trend toward spa-like master baths. Spa upgrades include removing the tub entirely for larger shower space, conversely making a statement tub the focal point, and using technology to enhance the spa experience. We take a deep dive into some of these trends to help you focus on the upgrades you might select.
Expanding the Space
Open concept, meet master bath. Designers are opening up master bath areas to include sitting or dressing areas to transition from basic functionality to a space that offers sanctuary and a spa like setting. Not limited to more square footage, this opening up concept can also include more windows and skylights to give an airy open feel. For those who prefer showering over tub soaks, these master baths feature shower rooms, with seamless glass enclosures and multiple shower heads.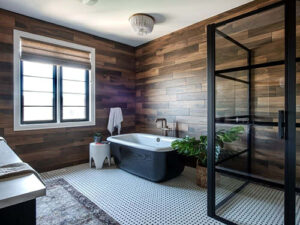 Focal Point: Soaking Tub
For lots of folks the soaking tub is the epitome of a luxury spa master bath. They offer beautiful design options and a welcome retreat at the end of a day. No matter what style you pick, make sure that your water heating can handle the large volume of hot water required to fill one of these statement tubs. On demand tankless water heaters can be great if configured in the right way to manage the sudden large demand for hot water.
Steam Showers
This spa upgrade requires a pretty big commitment to both space and money but can add a new dimension to your master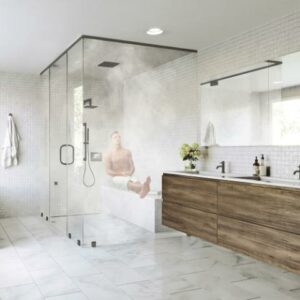 suite bath. Steam showers require extra ventilation and a well-sealed space to contain the moisture. Thermasol offers state of the art controls and steam generators for home spas to create the spa experience you desire.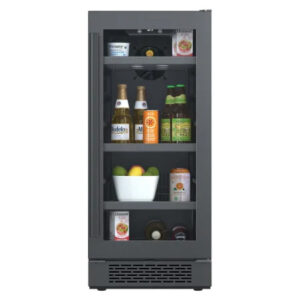 Under Counter Refrigerator
You're relaxing in  your spa— of course you need beverages! A small-sized cooler can keep makeup fresh, sparkling water or even a bottle of bubbly cool and convenient. Check out Winecooler Direct for built-in options of every size and price range.
Adding to the Spa Experience
Folks are incorporating some of the little luxuries found in a spa that can have a big impact on the experience if you're not quite ready for a high-end shower room or spa soaking tub. Here are some upgrades that won't break the bank:
No matter how you configure your master bath spa, it will be a relaxing retreat for years to come!