Just when you thought appliance companies couldn't come up with another "new" thing, they did! Most of the dramatic changes are occurring at the upper end of the category, but there are some lower-cost options as well.
The trend toward drawers as a more efficient use of space in kitchen appliances has really taken off— dishwashers, refrigerators, wine coolers and freezers in drawers are now widely available. But one company has taken an interesting component approach to kitchen appliances. SubZero now offers an "Integrated Refrigeration" series with components that the gourmet can mix and match to create their own design. They've created 27" columns that are configured as all refrigerator, all freezer, combination refrigerator/freezer, and wine storage (left). These columns can be mixed and matched with coordinating drawer freezer/refrigeration combinations.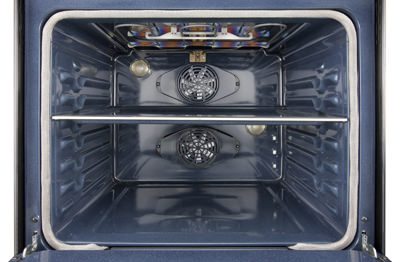 Samsung has combined their side-by-side and four-door French Door models with a industry first 8-inch, wi-fi enabled, LCD screen integrated directly above the water and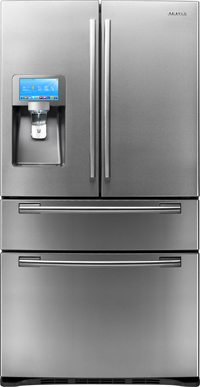 ice dispenser (left). In addition to providing control for other appliances in the home, chefs can access recipes from cooking websites, maintain the family calendar and other activities.
Samsung also is rolling out their Flex Oven, a freestanding 30" electric range with an oven cavity (see right) that can be separated into two ovens. These new appliances will be arriving at your local retailer later in the year.
Now even IKEA has moved into the appliance realm. Known for their inexpensive furniture and storage options with a modern flair, the company also offers three lines of kitchen appliances. One new addition that is certain to appeal is an induction cooktop priced at under $1000. Other manufacturers' induction cooktops can run as high as $3000 or more. The advantages of an induction cooktop are fast response to changes in temperature settings, precision heating and admirable energy efficiency. IKEA's appliance lines reflect their cool European styling roots, and are available in black and stainless combinations.