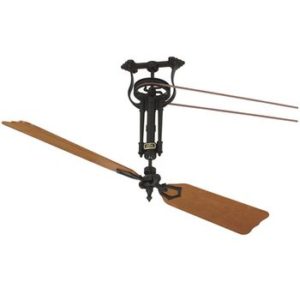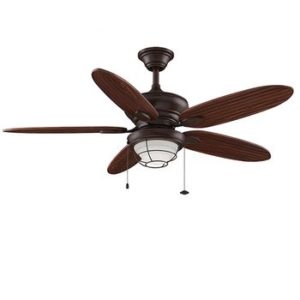 One of the great features of Katahdin Cedar Log Homes are the soaring cathedral ceilings, log trusses and purlins. With all that air space, it's essential to keep the warm air moving to improve your home's comfort. For style and unique design appeal we love the ceiling fans made by Barn Light Electric Company.
Retro Chic
Barn Light has captured classic designs for all their lighting, ceiling fans and accessories, drawing on the popularity of classic barn lights and expanding into related home décor. You may recall the article we posted on their lighting products. We found their Ceiling fans to be equally attractive and functional. Their ceiling fan products are categorized as modern, industrial and traditional.
Traditional Fans for Rustic Appeal
Starting with the traditional fans category, what pops up first is the Brewmaster Belt Driven Ceiling Fan. This pulley drive fan is reminiscent of the old west and is available with a variety of fan blades to customize your look. For outdoor entertaining areas, the Dupont Wet Location Ceiling Fan includes an integrated lighting fixture and features  a rust finish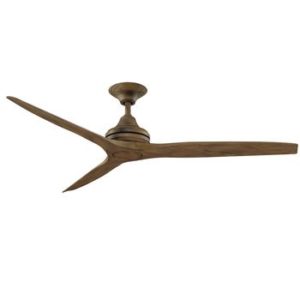 with cherry bronze blades.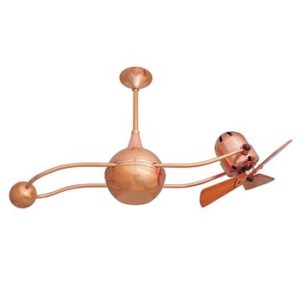 Modern Ceiling Fans Blend with Contemporary Log Style
For a sleek design with plenty of color options, the Zephyr Modern Ceiling Fan is a great choice for your great room. With great finishes like brushed nickel and dark bronze, this sleek fan includes an energy saving LED light kit. For sheer whimsy take a look at the Gemina Rotational Ceiling Fan, which is fashioned from a small three-blade fan that orbits around a fixed center, with a counterbalance that changes the fan position based on speed.