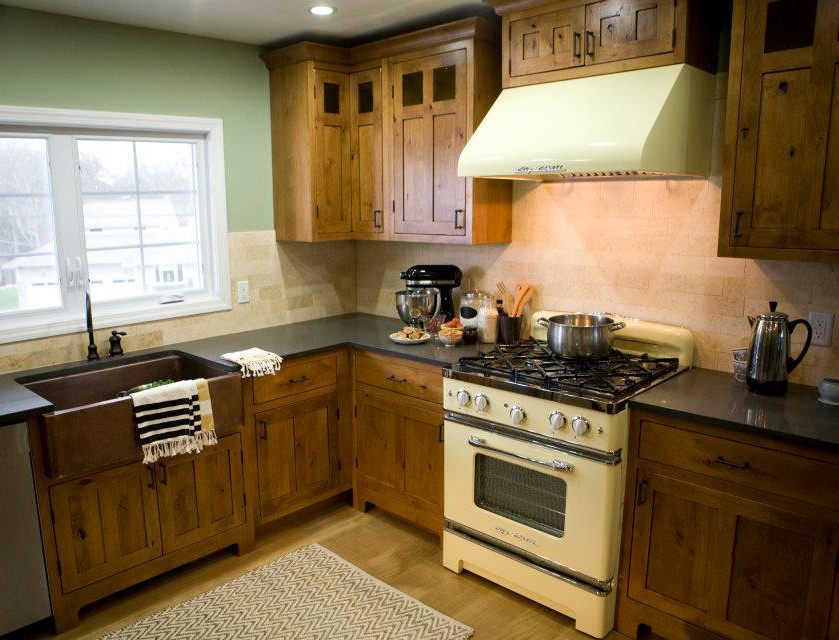 Many of us have fond memories of the hulking Philco or Fridigidaire refrigerators or Hotpoint stoves in our parents' or grandparents' kitchens. Now a Colorado company, Big Chill has combined the retro exterior design with modern amenities inside to create a thoroughly unique and colorful look for your kitchen. The appliances are available in eight distinctive powder coat colors, from a lemony yellow to red, black to powder blue.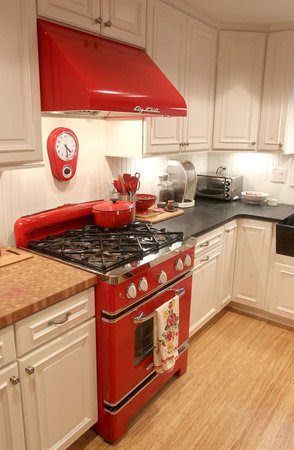 The company offers two sizes of gas or propane ranges: 30-inch or 36-inch. Both come with easy-to-clean sealed tops, interior racks, a convection fan and matching vent hoods. The enamel is offset with chrome handles and details, with moveable grates on the cook top. Electronic automatic ignition and a direct-fired infrared broiler keep cooking easy. Big Chill also makes a electric wall oven to complement their range, with modern features inside and retro design outside.
The Big Chill refrigerators come in several styles and sizes. Three are family-sized and a smaller under counter model is available that would be a great addition to a man-cave or rec room. Full-sized refrigerators are available in the eight powder coat colors, with two retro trim designs. The interiors feature modular shelving, adjustable door containers, dual crisper drawers, and a good-sized freezer unit with interior icemaker unit available.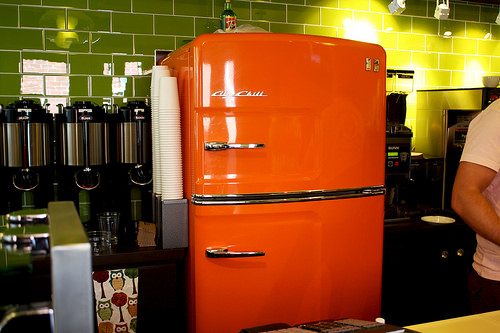 If you wish, the complete set can be accomplished by adding a Big Chill dishwasher (or custom front panel to install on another manufacturer's washer) and a funky little microwave. Add some bead board cabinets, retro patterned countertops (see a recent article about Formica's retro anniversary colors here) and your fabulous kitchen is ready to go!