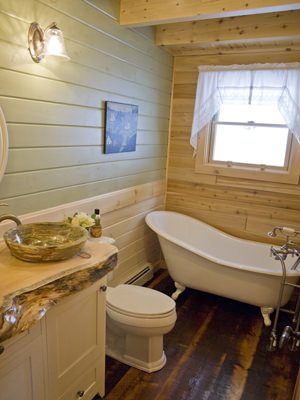 Classic bathrooms have a style that works well within the naturally rustic character of log homes. The good news is that you'll be able to find plenty of options with graceful lines and features from earlier times, without sacrificing performance.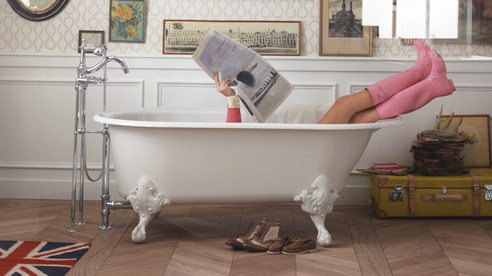 Kohler's Birthday Bath design offers an elegant freestanding claw foot tub made of durable cast iron that will last many lifetimes. The extra long tub features a gently rising back with elegant lines and several pale tones to coordinate with any bathroom décor. Another freestanding tub, Kohler's Iron Works features a claw foot design and a smaller profile (right) that features a wide lip around the top edge and a molded lumbar support for extra comfort. One essential element for many environmentally conscious designs is accounting for the longevity of fixtures. With their cast-iron construction and lifetime guarantee, these tubs will look beautiful for the long haul.
Kohler's website offers a tubful of helpful information for selecting the right tub including a How to Shop feature that shows the differences in construction as well as optional features.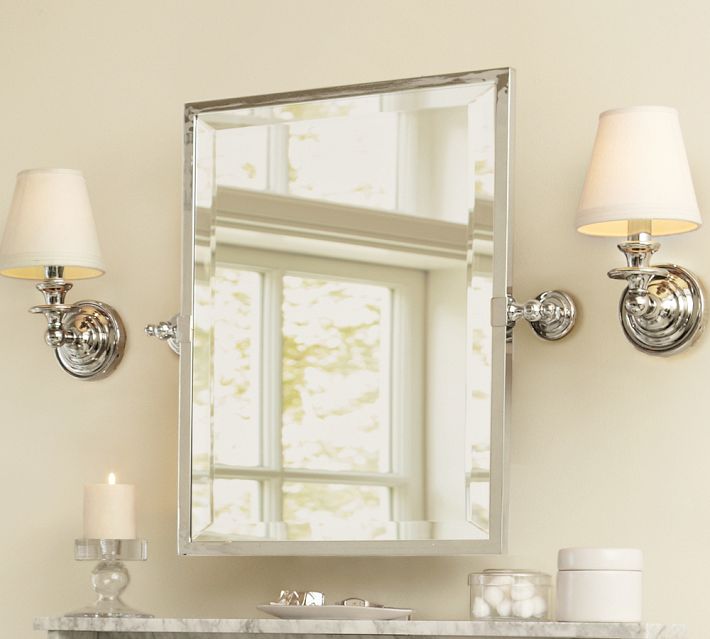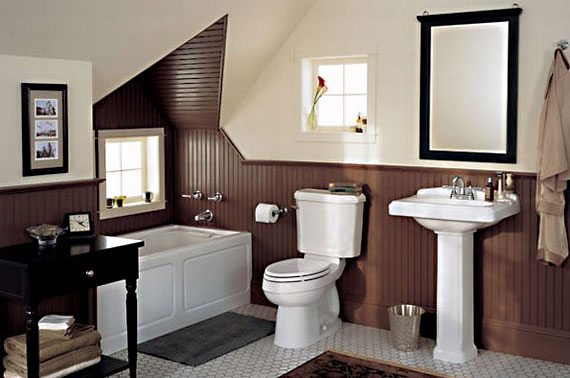 American Standard also offers bath fixtures that evoke earlier and more traditional looks with their Williamsburg Collection available at Home Depot (left) or the Town Square collection. American Standard offers these fixtures with WaterSense ratings that offer easy verification of sensible water conservation design.
For bath accessories and fixtures with a retro appeal, check out Pottery Barn's Ashland Collection to outfit lighting fixtures, towel racks and those fabulous glass shelves we remember from grandma's bathroom. They've even got a delightful pivot mirror (right) that can fashionably reflect homeowners of all heights. Another great source for retro accessories is Rejuvenation.com, which has some great turn of the century porcelain fixtures (below).