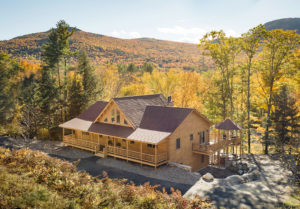 Happy Tuesday everyone! We are having a gorgeous morning here as we head into Autumn and hope you are too. Last week for our Trade Tip we started talking about the Financing process and we're going to stay on that topic for this week so let's get started. Today's tip: Get Pre-Qualified, and Early!
This is something that can come as a bit of surprise to our customers who last built or purchased homes a few decades ago. Thanks to the housing market crash and recession, the rules banks follow for lending have tightened up a bit and the process can be much longer than you remember. Because of this, and because we recommend talking to more than one bank, we highly recommend you start the process early. In fact, it's a good idea to get pre-qualified before you put your log home deposit down.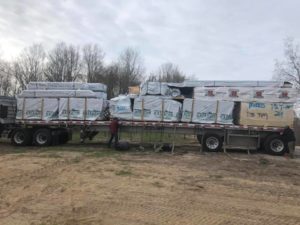 Getting this pre-qualification done early will help you in a couple of ways. First, while you may already have a budget in mind, this will solidify it so you're not designing a home you can't afford. Second, your loan officer will also be able to give you an overview of the steps it will take to secure the full loan and a timeline of how long that will take. This is important to know so you can be sure to have funds available at the right times during construction. As we mentioned in an earlier tip, log homes are different from conventional construction as they require a deposit and payment in full upon delivery for the log home package. Discussing all of this early with your bank during the pre-qualification process will give you time to make sure everything is on track for your dream log home.
You can read more about Log Home Financing in one of our Back to Basics pieces from last year here. Thank you for tuning in to this week's Trade Tip Tuesday. See you next week!