Good Afternoon and a Happy Trade Tip Tuesday to you. This week we're going to talk a bit about energy efficiency. Why it's important, when you should address it, and the best way to do so. That last point happens to be this week's Trade Tip: Hire an Energy Auditor. Let's dive in!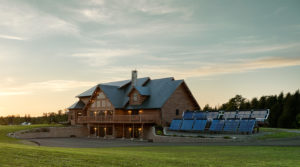 If you've spent any time at all researching Katahdin, you probably already know that energy efficiency is very important to us. In fact, it's driven many of our design and manufacturing decisions over the years. Having an energy-efficient home will make a huge difference in your (and your wallet's) comfort. So how can you be sure your home design is as efficient as possible? Building a solid cedar log home with our energy envelope system is step one. Having your design rated by an Energy Auditor is step two.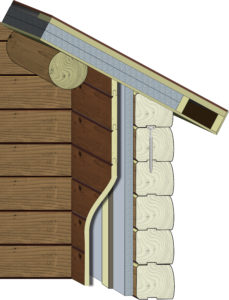 Your energy auditor will work with Katahdin's design department to evaluate your plan, home orientation for solar, HVAC specifications, and more. They can then make suggestions about changes that could yield higher energy savings. After your home is finalized, they can do inspections of the build during and after completion to certify your home's energy efficiency. That certificate can then be used for rebates and tax incentives, depending on what you qualify for. All in all, a small investment with an energy auditor in the beginning can be worth a LOT in the end.
You can read into more detail about how to find an energy auditor and how they work here. Thanks for tuning in and we'll see you next Tuesday!