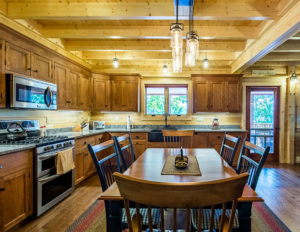 Good afternoon everyone, and thanks for joining us for today's Trade Tip! We hope you all had a fabulous holiday season with friends and family. It was great to have a short break but now we're full steam ahead with 2020. Let's jump into today's Trade Tip: Use A Copy of Your Prelims to Plan Your Electrical Layout.
There are a lot of things that will happen on your build before the electrician gets there. Land cleared and excavated, foundation poured, exterior logs raised, roof on, windows and doors in, interior walls framed…etc. You'd be forgiven for thinking during the planning process that you would have a while before you had to think about the wiring. However, this is not the case. The electrical layout of your home, where your sockets, lighting, and light switches will be placed, are a major detail of your home and are easiest to do during the planning stage.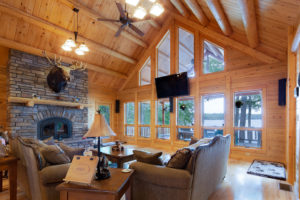 Think about your current home or homes you've stayed in. It's very rare for someone to sit around thinking "man, there's too many outlets in here." Chances are the opposite is true. Almost everyone has had a proposed furniture rearranging thwarted by a lack of outlets or lighting. And nowadays, when smart technology has become such an important feature of homes, we need more electrical options than ever.
To make the planning easy, we suggest sitting down with a copy of your prelims. Envision yourself walking through the house and going into each room. What areas could use extra light? Where do you see the switches? How do you see the furniture being placed? It can help to cut tiny squares and rectangles out of colored paper to represent furniture and get an idea of their eventual layout. This will prevent you from having lighting, switches, and outlets in inconvenient positions.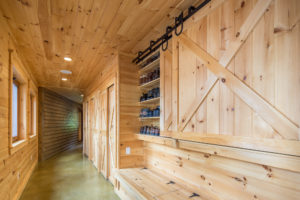 Also, you should add a few more outlets than you think you'll need. Along kitchen counters for small appliances, along hallways for vacuuming, behind the TV for game consoles, and even covered ones in the middle of the great room floor. It's always better to have more outlets than you need than to not have enough.
Your builder and electrician will help you finalize your electrical layout plan but this is a great way to start. Thanks for tuning in to the first Trade Tip Tuesday of 2020. Take care and we'll see you next week!