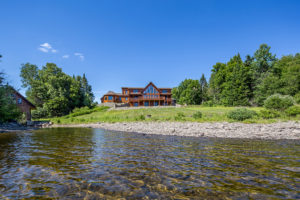 Having access to a beautiful Katahdin Cedar Log Home retreat in the woods has been a real blessing for those of our customers fortunate to complete their dreams. If you've always wanted a sanctuary to get away from the city, now might be a great time to set out on that journey. While each family situation is different, here are some tips for selecting a remote location, as well as features to consider including in that vacation getaway.
Be Smart About Land Acquisition
Selecting a site for your log home can be rewarding as well as challenging. This is a time when doing your research really pays off!  You can enjoy some isolation without completely losing touch with life's necessities by identifying a location that is remote yet within easy driving distance to important amenities like shopping, healthcare, transportation and work. Country living is very different from life in the city or the suburbs— it requires some planning and some letting go of lower priority life requirements. We find that folks who are accustomed to suburban or city life have some adjustments to make to ease into a remote lifestyle.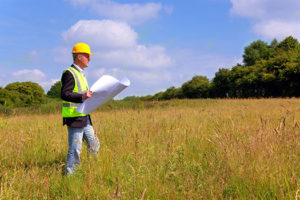 Questions to Ask When Purchasing Land
Undeveloped sites have a completely different set of questions than buying a house in town. Make sure you identify a real estate agent who specializes in
land. You'll want to run down these in more detail, but make sure you ask your broker about:
Is there a survey? Is it a boundary survey or is there a topographical survey available?
Has the soil been tested and approved for private septic systems?
Are municipal building permits available?
How far is the building site from the main road? Road, utilities, and other infrastructure costs can impact your budget.
Are there any environmental concerns that might impact ability to build?
If no municipal water service, what is the experience with water wells in the area?
Are there other infrastructure requirements like blasting that might add to the cost of developing?
How far will construction crews need to travel to reach the site?
Are there any easements or encroachments that might cause problems?
It's important to obtain a clear picture of any acreage you're considering. If you can't get a good answer, it may be time to move on to the next site.