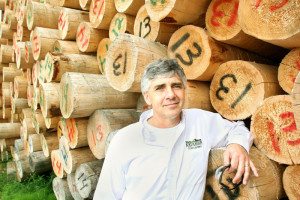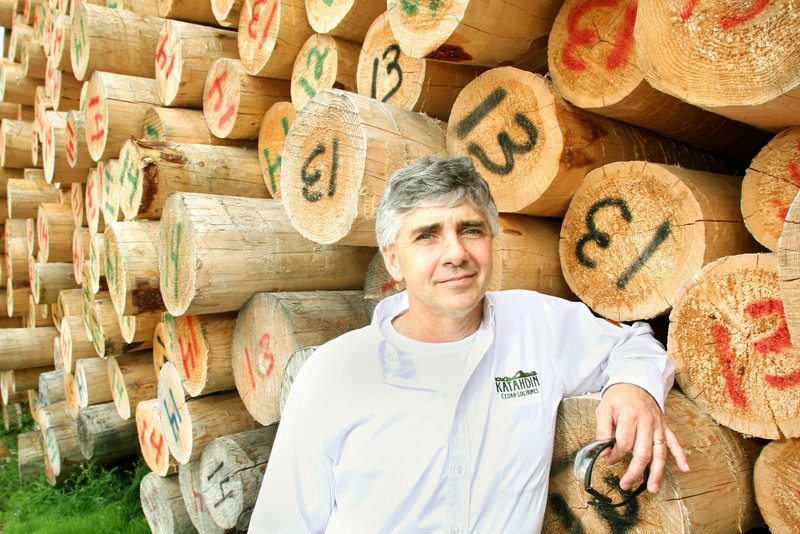 There are quite a few log home manufacturers across the country, so it can be a challenge to identify the smart choice to fit your requirements. Building a log home is a little like a marriage — positive collaboration is the key to reaching your goals. With a half century of experience, Katahdin Cedar Log Homes is the top choice for many log home buyers. Here are five top reasons we believe set Katahdin Cedar Log Homes above the competition.
Experience
Katahdin Cedar Log Homes was started in 1973 by the patriarch of the family, Foster Gordon. His son David (right) and grandson Gabriel continue the business in its 50th year. Over those decades, we've learned more than a little about making the best possible log home for our customers. David Gordon, owner and president, spent many summers as a young man preparing logs using the various hand tools available. The workers who now oversee the various components of designing and building a Katahdin Cedar Log Home have many years of experience. This knowledge base ensures that your home meets and exceeds your expectations.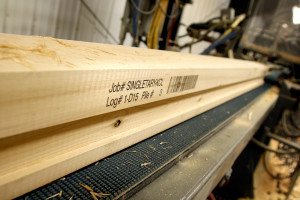 Technology
As mentioned above, log homes were originally shaped and cut by hand, a demanding and time-consuming process. But in the early 2000s David Gordon set out to develop a fully automated house line that not only made the process faster but addressed common challenges in log home assembly and created new systems to correct these challenges. One of these was the alignment of predrilled lag bolt holes. They needed to be spaced for maximum strength while avoiding being set in line.
Gordon worked with the engineers to develop a way to pre-drill without creating overlap as well as perform a multitude of cuts, kerfs, planes and profiles so that each log emerged ready for its place in the structure. Using computerized controls that worked directly from the CAD log home plan, the house line can produce a complete home in under a day (depending on the size, of course). Gordon added a bar-coding system to be able to identify each log and its location in the plan, to make onsite assembly easy and efficient.
Superior Cedar Logs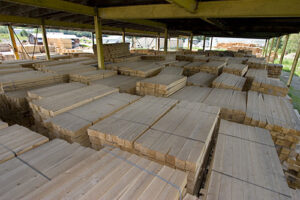 Cedar is literally our middle name and there's a good reason why we use Northern White Cedar to manufacture Katahdin Cedar Log Homes. With abundant resources in the nearby forests of Maine, Northern White Cedar is naturally sustainable and is one of the most ecologically friendly timbers used in construction. Cedar itself is a wonderful material to construct durable long-lasting buildings because of its natural oils that keep insects, mold and rot at bay, without the need costly and dangerous pesticides or treatments. It's also one of the best insulating logs available, which allows us to maintain compliance with current energy efficiency standards.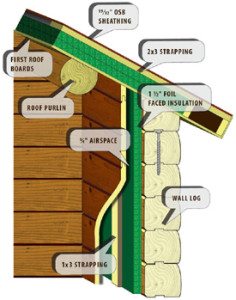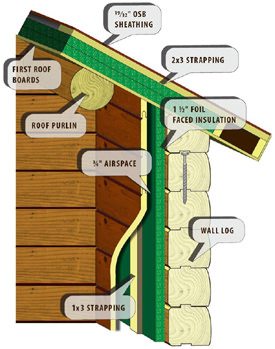 Energy Efficiency
Energy efficiency is one key money-saving aspect of a Katahdin Cedar Log Home. We were pioneers in offering an insulation package and when efficiency rules changed in 2009, we were able to easily comply with new requirements while maintaining whole log construction. Our Energy Envelope System has been revised and updated to meet current insulation standards. In fact, it's so compatible with efficiency requirements that one home in New Hampshire obtained LEED Platinum designation for energy efficiency.
One of the reasons our homes can be constructed to be incredibly energy stingy goes back to the composition of Northern White Cedar logs. Unlike pine logs, cedar starts out as a very dry log which allows us to air dry to nearly ideal levels. With a final brief trip to the kiln the seasoned cedar log is a remarkably stable log with a low moisture level of an average of 12%. This stability pays off with the application to the interior of the shell of Energy Envelope System. We can install insulation at the required R-value, without the fear of the cedar logs shrinking or shifting, With the higher innate moisture levels of pine logs adding insulation much more difficult because the moisture levels make the logs expand and contract.
Hundreds of Plans to Select
Each of our customers has his or her personal vison of what their log home should look like. Over the years we've designed hundreds of custom log homes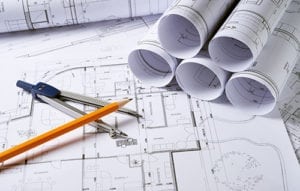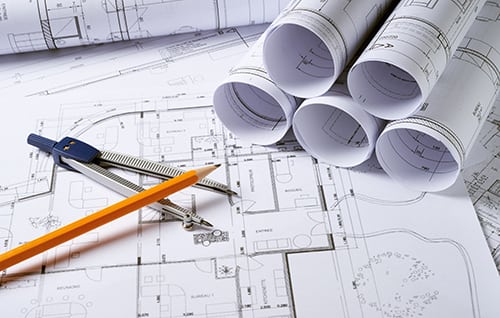 with plans available to review on our website. We make it easy to search based on a set of criteria and discover a model of Katahdin Cedar Log Home that meets your needs and expectations. Create your own account to save your searches and locate the right set of plans. Our on-site team can also modify existing plans to meet your land, square-footage and interior design ideas.
These five reasons are the core of how we operate at Katahdin Cedar Log Homes. Underlying all these foundations is our high degree of integrity and honesty that is essential for entrusting us with your log home design. We look forward to designing your custom Katahdin Cedar Log Home!