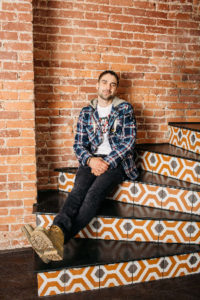 One of the barriers to including universal design options in your Katahdin Cedar Log home is the perception that these adjustments will look too clinical and unattractive. To get the skinny on ways to include universal design without diminishing your décor, we spoke with Alex Avakian, owner of 3 Bird Accessibility Solutions based in Pittsburgh. His background in high-end renovations with elegance and style put a different spin on universal design.
The Intersection of Accessibility & Design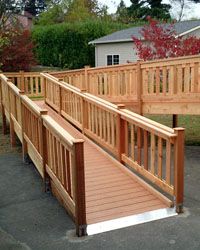 Alex approaches his accessibility solutions with attention to his clients' specific needs. Often his designs allow families an affordable and effective alternative to assisted living facilities for family members who would rather age in place. He prefers more natural elements, and less man-made and plastic options for his universal design renovations. For example, including a ramp to access your Katahdin Cedar Log Home could be designed to work with the flow of outdoor decks or porches, using the same cedar railing and decking to keep a unified appearance. These adjustments not only address aging in place, but provide easier access when recovering from knee or hip surgery. It also allows differently abled friends and family members to visit without fear of falling.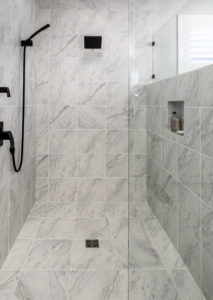 Inches Matter
Often the difference in universal design access is a matter of inches, not necessarily added dollars. "I've found that 36 inches is the magic number for making universal design work," Alex explained. A wider hallway, a turning radius in the bathroom, and wider doorways can all be adjustments made with very little added expense. And these design features don't necessarily need to carry throughout the home. If your first-floor master bedroom is accessible through a wider doorway and your ensuite bath has a walk-in shower, then you're already on your way!
Consider Universal Design in All Spaces
Planning on an in-law apartment or separate living space for extended family members? Adjusting the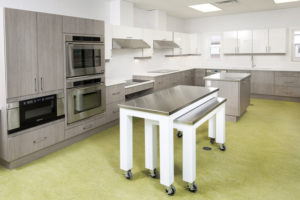 design to allow for possible future issues could be as simple as light switches positioned lower on the walls, roll-up vanities and kitchen sinks, or bilevel counter space for both seated and standing positions. Adding kitchen built-ins, like slide-out cutting boards, drawer microwaves and convection cooktops (no hot surfaces!) can keep the kitchen beautiful, accessible and safe.
Grab This!
Even active adults can develop issues with hand strength and balance. Selecting door and cabinet hardware featuring lever style handles can be both stylish and practical. Even bathroom grab bars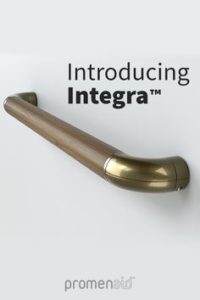 can be installed using a design sensibility combined with practicality. Alex suggests utilizing natural forms, like sturdy, hardwood tree branches finished to provide a smooth grip. One manufacturer, Promenaid offers a series of stylish grab bars in five color options including red oak and black walnut wrapped aluminum. Decide on a finish for your bath fixtures, then accessorize with sturdy but stylish railings and bars.
All told, adding small adjustments can make your new Katahdin Cedar Log Home your comfortable refuge for many, many years. All it takes is a few extra inches and some planning.