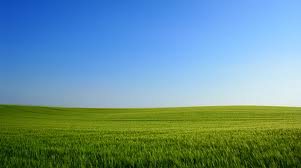 In the third part of our series on passive homes, we'll take a look at an essential element in making passive house technology work: air filtration. This element not only ensures healthy interior spaces with advanced filtration, the filtration units used in passive homes also recover 90% of the heat, while making a recommended number of complete air changes over time.
One company that has taken the lead for domestic air filtration among American manufacturers is

Ultimate Air. We spoke with Jason Morosko, UltimateAir's expert on passive house design. Air exchangers have been sold on the commercial building market for years, but only recently have they been developed on a single-family home scale.
According to Morosko, Ultimate Air's RecoupAerator® unit has been scaled to meet the smaller demands of a residential application of exchanging air at rates from 30-200 cubic feet per minute. The unit is housed in a two-foot-square cube with two air-moving motors. One of the motors captures the heat from the air being exhausted and transfers it into the intake flow of air. According to Morosko, "The unit is able to capture 96% of the heat to keep the house from losing heat through ventilation." He is currently building a passive duplex for his family and plans to incorporate a RecoupAerator® in the ventilation plans.

Another benefit to using an aeration and filtration system is the reduction of allergens and pollutants in the air. Ultimate Air's RecoupAerator® uses a high performance MERV 12 filter for 95% capture of particulates at a 2 micron size. For most homes the unit accomplishes a complete interior air exchange in 3-4 hours. For many people, the improvement in indoor air quality can make a significant difference in the way they feel.
Air filtration systems in passive homes need to be installed in a mechanical room and independently ducted. In retrofit situations, the units can be attached to the forced warm air system ductwork. In log homes, ventilation ductwork can be placed in a number of structural locations. You'll need to include specifications into the design at the design phase, when specifying HVAC systems. A residential RecoupAerator retails for about $1900. Once installed, maintenance is simple and generally involves simple filter cleaning and bi-annual filter replacement.